Unsafe Feeding Methods Spiked During Infant Formula Shortage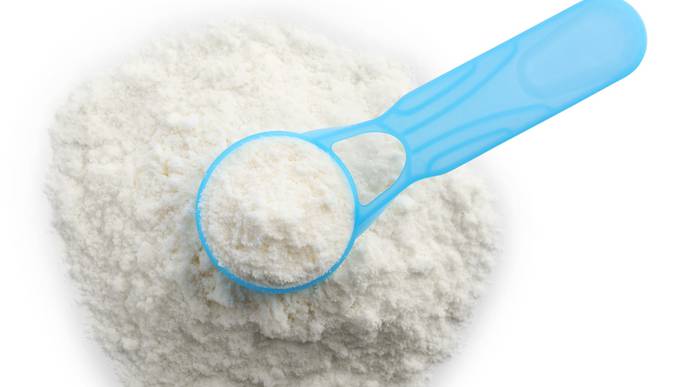 06/30/2023
Nearly half of parents who relied on formula to feed their babies during the infant formula shortage last year resorted to potentially harmful feeding methods, according to a survey from researchers at the University of California, Davis. The study was published in the journal BMC Pediatrics.
In an online anonymous survey of U.S. parents, the number of individuals that used at least one unsafe feeding practice increased from 8% before the formula shortage to nearly 50% during the shortage. Unsafe practices included watering down formula, using expired or homemade formula, or using human milk from informal sharing.
The percentage of parents who shared human milk increased from 5% to 26%, and the percentage using watered-down formula increased from 2% to 29% during the shortage.
"These are alarming statistics. The infant formula shortage increased food insecurity and threatened the nutrition of millions of American infants," said lead author Jennifer Smilowitz, a faculty affiliate with the UC Davis Department of Food Science and Technology. "Our survey found that parents were not offered many safe alternatives and resorted to unsafe methods in an attempt to feed their infants."
The study also sought to understand what parents experienced during the crisis to find ways to prevent future infant feeding crises in the future.
Too few formula manufacturers, milk banks
In 2022, the U.S. had a severe shortage of infant formula due to a recall by Abbott Nutrition and the voluntary shutdown of its Michigan manufacturing plant. Abbott is the largest formula maker in the U.S. and provides over 40% of the country's infant formula. This shortage was made worse by trade policies that made it harder to import formula. By the end of May 2022, some states had an out-of-stock rate as high as 90%.
The Special Supplemental Nutrition Program for Women, Infants, and Children, or WIC, serves more than 40% of U.S. infants and accounts for more than half of infant formula consumption. Abbott Nutrition had dominated most of the WIC contracts in the U.S.
"Ninety percent of the infant formula sold in the U.S. is sold by four companies," Smilowitz said. "This has resulted in systemic failures that inequitably impact low-income communities." 
The survey found that parents also used pasteurized human donor milk from milk banks, an alternative and safe method. Smilowitz said that alternative is limited by the small number of milk banks in the U.S. and by the expense. Donor milk costs from $3 to $5 per ounce. During the shortage, parents who turned to milk banks increased from 2% to 26%.
Limited options for lower-income parents
Smilowitz said the study points to the need for policy changes within the regulatory and healthcare systems to provide families with clinical prenatal and postnatal lactation support, access to banked donor milk and access to more commercially available products.
Additionally, workplace policies need to change to support the needs of breastfeeding women. Inadequate family leave can result in earlier formula feeding. Some workplace policies don't support the privacy and time needed for pumping. These policies disproportionately affect low-income parents.
"We should not forget what happened during this formula shortage," Smilowitz said. "Another crisis is looming if healthcare, workplace and regulatory policies in the U.S. do not systemically change."
Smilowitz said she hopes the infant formula shortage will not have health consequences for infants.
"We have this generation of children affected by the formula shortage and we won't know for maybe a decade if there was an impact on brain development," Smilowitz said. "We can only hope that the shortage resulted in only acute effects and that infants will be robust enough to overcome any potential long-term problems." 
Karina Cernioglo, a fourth-year medical student at UC Davis, co-authored the study. The funding for the study was supported by the 2020 UC Davis Chancellor's Innovation Award.