Simulations Plus Acquires Immunetrics to Expand Its Immunology & Oncology Drug Development Capabilities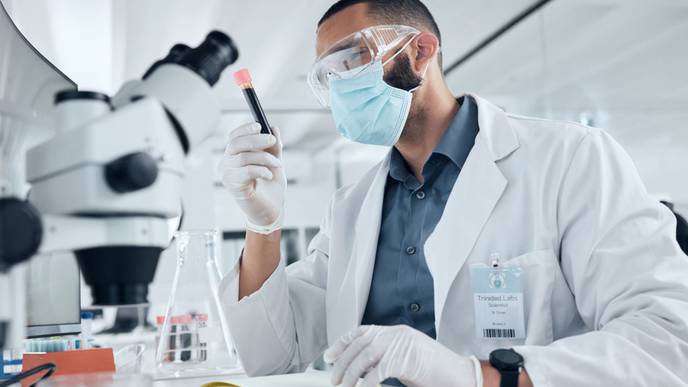 06/21/2023
Simulations Plus Acquires Immunetrics to Expand its Immunology and Oncology Drug Development Capabilities
Simulations Plus, Inc. (Nasdaq: SLP) ("Simulations Plus"), a leading provider of modeling and simulation software and services for pharmaceutical safety and efficacy, today announced the acquisition of Immunetrics, Inc. ("Immunetrics"), a modeling and simulation company focused on accelerating drug development in oncology, immunology, and autoimmune diseases, areas that are among the fastest growing therapeutics.
Under the terms of the Agreement, Simulations Plus agreed to pay the shareholders of Immunetrics cash consideration at closing in the amount of $15.5 million, including a $1.8 million hold-back, plus two future earn-out payments in the aggregate amount of up to $8 million based on the revenue performance of Immunetrics through December 31, 2024. Following the close of the transaction, Immunetrics will be a wholly-owned subsidiary of Simulations Plus and will continue to operate under the Immunetrics name.
The acquisition strengthens the already-robust quantitative systems pharmacology ("QSP") expertise at Simulations Plus and expands the range of therapeutic areas addressed by its software and services. QSP is a rapidly growing field of biomedical research that aims to model the mechanisms behind disease progression and quantify the pharmacokinetics (movement of drugs through the body) and pharmacodynamics (the body's biological response to drugs) of pharmaceuticals using mathematical computer models. QSP models are highly sophisticated and cost-intensive to build. With this acquisition, Simulations Plus is augmenting its established QSP offerings in a highly attractive field with additional proven models that can be rapidly deployed.
By adding Immunetrics' QSP services and software capabilities, Simulations Plus has increased the therapeutic areas addressed by its QSP models by more than 50% and introduced new areas of service to existing and potential clients. The acquisition is consistent with the company's disciplined strategy to grow a portfolio of complementary and innovative software platforms and services.
The acquisition of Immunetrics leverages Simulations Plus' existing infrastructure by expanding its therapeutic resources into largely underserved areas, including immunology and oncology.
"Today's announcement marks the beginning of a transformative offering in QSP for our clients," said Shawn O'Connor, Simulations Plus CEO. "Immunetrics brings proven QSP technology, a strong reputation in the market, and an incredibly talented team that we believe will provide us with a leading position in a rapidly growing field. Together, we intend to deliver valuable software solutions to help our clients provide optimized treatments to patients with speed and safety."
"We have been purposeful in our approach to company growth, investing in R&D and personnel, as well as making strategic acquisitions over the years. When we made the decision to expand into the QSP space in 2017, we acquired DILIsym Services and leveraged their expertise to expand into new therapeutic areas. Now, with the addition of Immunetrics, we will be able to provide support for an even greater range of therapeutic areas in a field with tremendous growth opportunity," O'Connor concluded.
Immunetrics CEO, Steven Chang, added, "We are excited to join Simulations Plus and work together with our new colleagues to further expand and standardize the use of QSP in drug development. We complement one another in areas of QSP applications and share a commitment to scientific rigor and positive client outcomes. I believe we are far greater together than the sum of our parts and will achieve significantly more as one unified organization."
The acquisition comes at a time when QSP use in the drug development process is becoming more prevalent. "QSP is no longer an emerging field-12 years after the term was coined, it has become a critical component of drug development," noted Brett A. Howell, President of DILIsym Services, a division of Simulations Plus. "We are seeing it change the way companies run their drug discovery process, accelerating it while simultaneously reducing the likelihood of costly clinical trial failures down the line. The number of QSP-related FDA filings has also been on the rise, as the FDA and other regulatory agencies recognize the value of QSP modeling and predictions. We are excited to join forces with our new colleagues from Immunetrics and provide broader and deeper support to our clients."
After completion of the Immunetrics acquisition, Simulations Plus now has the capability to offer clients QSP modeling software and services solutions for 20 therapeutic areas that include:
Acute myeloid leukemia (AML)
Atopic dermatitis
Cardiac wound healing and fibrosis
Cardiovascular disease
Complement pathway diseases
Drug-induced acute kidney injury
Drug-induced liver injury from small molecules
Gout
Hypertension
Idiopathic pulmonary fibrosis (IPF) and interstitial lung disease (ILD)
Inflammatory bowel diseases (ulcerative colitis and Crohn's disease)
Multiple myeloma (MM)
Non-alcoholic fatty liver disease (NAFLD)
Non-alcoholic steatohepatitis (NASH)
Non-small cell lung cancer (NSCLC)
Psoriatic arthritis/psoriasis
Renal diseases and interplay with the cardiovascular system
Rheumatoid arthritis (RA)
Systemic lupus erythematosus
Type 2 diabetes/metabolism
Many of Simulations Plus' existing and new QSP models are suited for applications in additional therapeutic areas with minor modification. The company will also continue developing new models in collaboration with clients and other partners.
Excel Partners, an investment bank with offices in New York and Los Angeles, acted as exclusive financial advisor to Simulations Plus in connection with this transaction. Procopio served as legal counsel to Simulations Plus in connection with this transaction. K&L Gates served as legal counsel to Immunetrics.
About Simulations Plus, Inc.
Serving clients worldwide for more than 25 years, Simulations Plus is a leading provider in the biosimulation market providing software and consulting services supporting drug discovery, development, research, and regulatory submissions. We offer solutions that bridge machine learning, physiologically based pharmacokinetics, quantitative systems pharmacology/toxicology, and population PK/PD modeling approaches. Our technology is licensed and applied by major pharmaceutical, biotechnology, and regulatory agencies worldwide. For more information, visit our website at www.simulations-plus.com. Follow us on LinkedIn | Twitter | YouTube.
Environmental, Social, and Governance (ESG)
We focus our Environmental, Social, and Governance (ESG) efforts where we can have the most positive impact. To learn more about our latest initiatives and priorities, please visit our website to read our 2022 ESG update.
About Immunetrics, Inc.
Immunetrics, Inc. is a private, Pittsburgh-based firm with two decades' experience serving major pharmaceutical companies with predictive-modeling solutions to support the design of clinical trials. Immunetrics' technology includes a broad and continually expanding library of standardized disease progression models and Thales, a comprehensive QSP model-development platform. Immunetrics' models and technology are used by major pharmaceutical and biotechnology companies both for research efforts and the design of real-world clinical trials and have supported multiple successful FDA drug approval submissions.
Safe Harbor Statement Under the Private Securities Litigation Reform Act of 1995 - With the exception of historical information, the matters discussed in this press release are forward-looking statements that involve a number of risks and uncertainties. Words like "will," "believe," "expect" and "anticipate" mean that these are our best estimates as of this writing, but that there can be no assurances that expected or anticipated results or events will actually take place, so our actual future results could differ significantly from those statements. Factors that could cause or contribute to such differences include, but are not limited to: our ability to successfully integrate Immunetrics into our business, our ability to maintain our competitive advantages, acceptance of new software (including that obtained through the Immunetrics acquisition) and improved versions of our existing software by our customers, the general economics of the pharmaceutical industry, our ability to finance growth, our ability to continue to attract and retain highly qualified technical staff, our ability to identify and close acquisitions on terms favorable to the Company, and a sustainable market. Further information on our risk factors is contained in our quarterly and annual reports and filed with the U.S. Securities and Exchange Commission.
View source version on businesswire.com: https://www.businesswire.com/news/home/20230620033450/en/