Similar Symptoms, Biological Abnormalities Underlie Long COVID & Chronic Fatigue Syndrome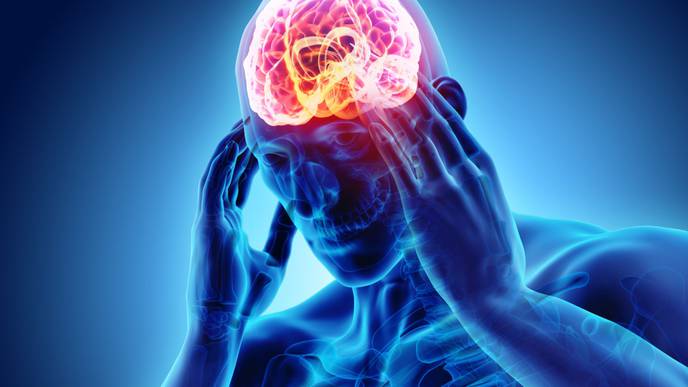 06/13/2023
Long COVID and myalgic encephalomyelitis/chronic fatigue syndrome are debilitating conditions with similar symptoms. Neither condition has diagnostic tests or treatments approved by the Food and Drug Administration (FDA) and each cost the United States billions of dollars each year in direct medical expenses and lost productivity. Doctors and researchers have wondered what are the underlying biological abnormalities that may cause symptoms, and whether these abnormalities are similar in the two illnesses.
A review article authored by senior investigators at Brigham and Women's Hospital and Harvard Medical School, and the Mailman School of Public Health and Vagelos College of Physicians and Surgeons of Columbia University, addresses these questions. In it, the authors review 559 scientific publications. The authors compared the symptoms of both conditions, noting their great similarity, and then showed that very similar underlying biological abnormalities have been found in both conditions, abnormalities involving the brain, immune system, heart, lungs, gut, and energy metabolism.
"By making a side-by-side comparison of what is known about each type of abnormality, in each of these two illnesses, our review serves as a 'road map' to identify areas that require further research," said Anthony L. Komaroff, MD, senior physician in the Brigham Department of Medicine and professor of medicine at Harvard Medical School.  "We hope that identifying those abnormalities for which the evidence is strongest will help focus the search for improved diagnostic tests and effective treatments."
Read more in Frontiers in Medicine.
---
---
Journal
Frontiers in Medicine
Method of Research
Literature review
Subject of Research
People
Article Title
ME/CFS and Long COVID share similar symptoms and biological abnormalities: road map to the literature
Article Publication Date
2-Jun-2023
COI Statement
The authors declare that the research was conducted in the absence of any commercial or financial relationships that could be construed as a potential conflict of interest.
Disclaimer: AAAS and EurekAlert! are not responsible for the accuracy of news releases posted to EurekAlert! by contributing institutions or for the use of any information through the EurekAlert system.