Roundtable on Ensuring Ethical and Equitable Artificial Intelligence and Machine Learning Practices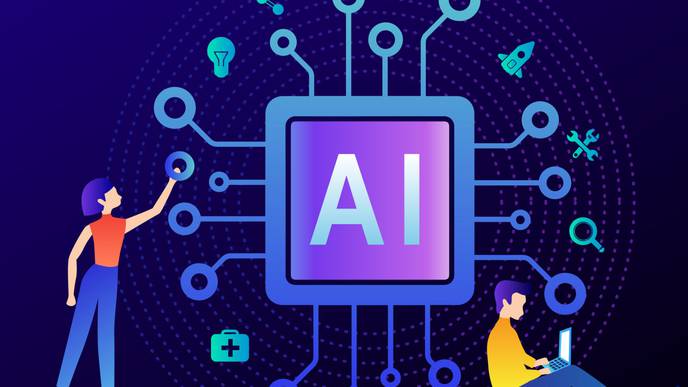 09/28/2023
The National Alliance against Disparities in Patient Health (NADPH) presents a Roundtable Discussion on the topic of embedding ethics and equity into artificial intelligence (AI) and machine learning (ML) infrastructure. The expert panel discussion is published in the peer-reviewed journal Big Data. Click here to read the article now. 
Moderating the Roundtable Discussion is Malaika Simmons, MSHE, Chief Operating Officer of NADPH. The expert panelists include Rachele Hendricks-Sturrup, DHSc, Chief Data Governance Officer and Project Director, NADPH, Gabriella Waters, Director of Research and Operations, Center for Equitable AI and Machine Learning Systems, Director of the Cognitive and Neurodiversity AI Lab, Morgan State University, Laurie Novak, PhD, Associate Professor, Biomedical Informatics, and Director of the Center of Excellence in Applied AI, Vanderbilt University Medical Center, Martin Were, MD, Professor of Biomedical Informatics and Medicine, and Vice Chair of Diversity, Equity, and Inclusion, Vanderbilt University Medical Center, and Sajid Hussain, PhD, Associate Provost for Research, Fisk University.
The participants discussed the kinds of evidence or use cases that could support the development of ethical principles or standards to guide AI/ML infrastructure development and implementation in health research settings. They also examined the ethical imperatives to which AI/ML infrastructure engineers and system designers should adhere. Mrs. Simmons asked the participants to describe how the ethical themes present in current engineering systems design literature either apply or do not apply to the scope and practice of AI/ML engineering and system design.
Big Data Editor-in-Chief Zoran Obradovic, PhD, Carnell Professor of Data Analytics, Temple University, Philadelphia, PA, states: "Artificial intelligence-based tool could potentially significantly enhance quality of patient care. However, deployment of this technology requires developing clear guidance protocols for safe and ethical applications of artificial intelligence in healthcare. The related challenges discussed at this roundtable from the big data perspective should be consider when developing and deploying such software in clinical practice."
About the Journal
Big Data, published bi-monthly online with open access options and in print, facilitates and supports the efforts of researchers, analysts, statisticians, business leaders, and policymakers to improve operations, profitability, and communications within their organizations. Spanning a broad array of disciplines focusing on novel big data technologies, policies, and innovations, the peer-reviewed journal brings together the community to address the challenges and discover new breakthroughs and trends living within this information. Complete tables of content and a sample issue may be viewed on the Big Data website. 

About the Publisher
Mary Ann Liebert, Inc. is a global media company dedicated to creating, curating, and delivering impactful peer-reviewed research and authoritative content services to advance the fields of biotechnology and the life sciences, specialized clinical medicine, and public health and policy. For complete information, please visit the Mary Ann Liebert, Inc. website.
---
---
Method of Research
Case study
Subject of Research
People
Article Title
An Expert Panel Discussion Embedding Ethics and Equity in Artificial Intelligence and Machine Learning Infrastructure
Disclaimer: AAAS and EurekAlert! are not responsible for the accuracy of news releases posted to EurekAlert! by contributing institutions or for the use of any information through the EurekAlert system.