Researchers Find an Immune System 'Trip Wire' That Detects COVID-19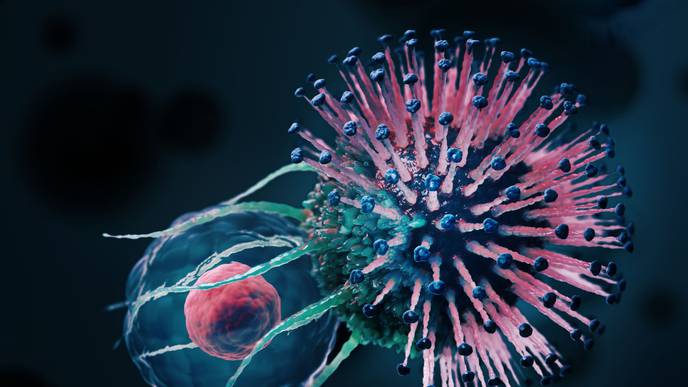 06/12/2023
More studies are needed to thoroughly determine CARD8's role in the severity of COVID-19 infections and long COVID symptoms.
"It is tempting to speculate that diminished CARD8 inflammasome activation may be a contributing factor to variation in COVID-19 disease outcomes, and more generally for other human pathogenic coronavirus and picornavirus infections," the authors note.
The research study's authors include: Brian Tsu, Rimjhim Agarwal, Nandan Gokhale, Jessie Kulsuptrakul, Andrew Ryan, Elizabeth Fay, Lennice Castro, Christopher Beierschmitt, Christina Yap, Elizabeth Turcotte, Sofia Delgado-Rodriguez, Russell Vance, Jennifer Hyde, Ram Savan, Patrick Mitchell and Matthew Daugherty.
Funding for the research was provided by the National Institutes of Health (R35 GM133633; T32 grant GM007240; T32 grant GM133351; DP2 AI154432; and R37 AI075039), the Pew Biomedical Scholars Program, the Hellman Fellows Program, the Burroughs Wellcome Fund, Helen Hay Whitney, Ford Foundation Predoctoral Fellowship Program, National Science Foundation graduate research fellowship (2019284620), Mallinckrodt Foundation, UC Berkeley CEND Catalyst award and Howard Hughes Medical Institute.
— With information from a PLOS Biology news release