McLean Hospital Partners with Rippl Care to Address Mental Health Needs of Seniors with Dementia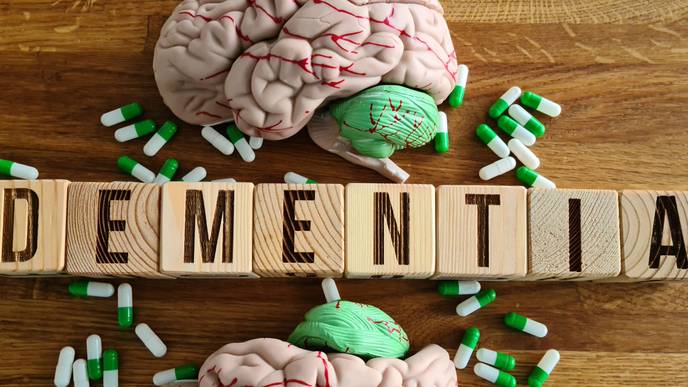 10/27/2023
To address a crisis of unmet mental health needs among seniors with dementia and their family caregivers amid a shortage of mental health providers with expertise treating this population, McLean Hospital, a member of Mass General Brigham, has entered into an agreement to offer strategic advisory services and professional education to Rippl Care. Rippl provides specialty dementia care and is pioneering a new care model in an effort to expand access to high quality, wraparound behavioral healthcare for seniors, their families and caregivers. Under McLean's agreement with Rippl Care, leaders in the Division of Geriatric Psychiatry will provide advisory and consultative services to Rippl teams and plan to co-develop a professional educational and training program, the Rippl Academy. Mass General Brigham Ventures is a founding investor in Rippl Care.
As part of the agreement, McLean will provide these services to Rippl teams, thereby enhancing Rippl's ability to deliver professional education and training for licensed care professionals (doctors, nurse practitioners and social workers) along with community health workers about research-informed, evidence-based practices working with seniors with dementia. A goal of such efforts would be to reduce emergency visits and inpatient admissions for mental health crises that are so disruptive for patients and their families.
McLean experts providing advisory services include Ipsit Vahia, MD, interim chief of geriatric psychiatry, Marie Clouqueur, LICSW, social worker and specialist in caregiver support, and Sara Weisenbach, Ph.D., ABPP, chief of neuropsychology .
"It is impossible to overstate the burden that dementia poses on people living with this condition, as well as their caregivers. Moreover, most people do not have access to the type of specialized care that dementia requires. The lack of a trained workforce to support such care is a crisis." said Vahia. "Providing support to Rippl allows us to scale the expertise of McLean clinicians and expand access to efficient and effective evidence-based care through an innovative delivery approach."
"When we founded Rippl, McLean Hospital was our very first stop. No medical institution in the country knows this disease better and the McLean team's deep expertise developing new and innovative approaches to psyche-related care is unmatched," said Kris Engskov, Rippl Co-founder and CEO. "We couldn't be more excited about pioneering this new approach with such a talented group of clinicians.
Vast care gaps for millions of patients and their caregivers
Approximately 6.7 million Americans aged 65 and older currently live with Alzheimer's and other dementias, a figure expected to double by 2060, according to recent statistics. Last year, more than 11 million family members and other unpaid caregivers provided an estimated 18 billion hours of care to people with dementia.
People with dementia can experience significant mental health symptoms, including anxiety, depression, delusion and aggression, which can lead to challenging behaviors.
"I see firsthand the enormous toll that behavioral and mental health manifestations of dementia take on patients and families, and unfortunately many of them do not get support until the problem is advanced, if they receive support at all," said Clouqueur. "There are interventions that not only help to relieve the significant distress experienced by those living with dementia and their families, but also help them live meaningful lives in spite of the many challenges. Our work is to empower providers like Rippl to integrate best practices into dementia care."
​This project aligns closely with McLean's fundamental mission to provide compassionate expert mental health care to communities in great need. Working closely with Rippl to share McLean's research and clinical expertise in senior mental health provides a unique opportunity to target the major gaps that exist in mental health care for this underserved population."

Scott L. Rauch, M.D., president and psychiatrist in chief, McLean Hospital