Mayo Clinic to Offer Saturday Pap Smear Clinics in More Communities Around Southeast Minnesota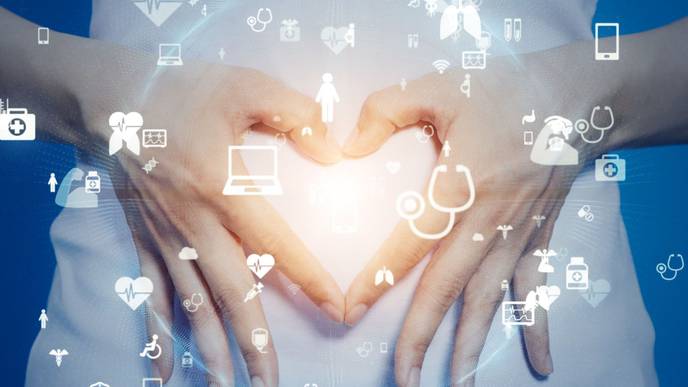 06/23/2023
ROCHESTER — Mayo Clinic is expanding a cancer screening initiative through several Mayo Clinic Health System clinics this summer, building on the successful uptake of the Saturday Pap Clinics at Mayo's primary care clinics in Rochester and Kasson.
The goal of the Saturday clinics is to get more patients screened for cervical cancer.
"We've had patients who haven't sought care in ... over 15 years," said Brittany Strelow, a community internal medicine physician assistant at Mayo Clinic. "And because we offered the Saturday Pap Clinic, they finally were able to come in and get the care they need."
Pap smears, also called Pap tests, are gynecological exams that screen for cervical cancer. Danielle O'Laughlin, a community internal medicine PA and gynecology clinic team lead at Mayo Clinic Primary Care, said Pap smears start at age 21 and are repeated every three years until the patient is 30. Then, patients are screened every five years until they are 65.
"We do have some caveats to those rules. Women that are at a higher risk or have had abnormal Pap smears or women that have had DES exposure will require more frequent screening," O'Laughlin said, referring to diethylstilbestrol, a synthetic form of estrogen that is now known to be an endocrine disruptor.
Back in 2017, Strelow, along with PAs Danielle O'Laughlin and Joy Stevens, started looking at which Mayo Clinic patients were getting regular Pap smears and comparing that information to the broader Rochester population.
"What we actually found," Strelow said, "was the highest population was women aged 50 to 65, they were white and they had Mayo insurance. We very quickly realized that our initial first target population was Mayo employees that weren't getting their cervical cancer screenings."
The trio's efforts to open up Saturday screenings were delayed by the COVID-19 pandemic, but in 2021, the clinic began offering those Saturday appointments.
"We filled up every weekend within just a couple of weeks of opening it," Strelow said. "We had it running for 11 weeks straight and filled every week."
From there, the Saturday Pap Clinic became a permanent addition to Mayo Clinic's primary care offices in Rochester and Kasson. Strelow said appointments opened up to internal medicine patients in 2022, then family medicine patients could make appointments in 2023.
Since the pilot began in 2021, Strelow said more than 350 patients have been seen through the Saturday Pap Clinic.
"We're open every weekend now," Strelow said.
O'Laughlin said patients are less likely to schedule regular Pap smears compared to other preventative check-ups due to fear and anxiety around the procedure, in which a provider uses a small brush to swab and collect cells from the cervix to test for cancerous or precancerous abnormalities.
"We do see a more difficult trend of people not wanting to get pelvic exams just because there are some kind of triggering things because of the invasiveness of the exam and the privateness of the female genitalia," O'Laughlin said. "We really try to approach it from lots of different angles to stress the importance but to minimize some of their fears and anxieties and really focus on education."
Expanding the program through the Mayo Clinic Health System is one angle. Four health system clinics in southeast Minnesota will test out the Saturday Pap Clinic with existing primary care patients this summer. There will be three Saturday clinics in Owatonna and one each in Lake City, Red Wing and Cannon Falls.

June 24: Lake City, Owatonna
July 29: Red Wing, Owatonna
Aug. 26: Cannon Falls, Owatonna
The pilot clinic dates will help providers in each community assess how often the Saturday screening clinics are needed.
"If they're filling really quickly, then do we need to open more or not?" Strelow said. "It's kind of trying to gauge how much involvement is there."
Strelow and her colleagues are exploring other ways to make cervical cancer screening more accessible to patients, such as having patients self-schedule their appointments online on their own time.
"Sometimes the barrier is you have to pick up a phone Monday through Friday to reach somebody to schedule the appointment," Strelow said. "So I've also been doing a lot of work in a self-scheduling pilot for cervical cancer screenings that we've been doing in the last year, which has been working well."
Reaching community members whose first language is not English is another aspect Stevens is working on. She said she is working on community education materials for the local Somali community.
"We're in the process of trying to work and get that education piece out to the local community through various efforts," Stevens said. "We're still trying to work on collaborating with some community resource groups here locally in Rochester to reach that specific population."
About 10,000 patients in the Rochester-Kasson area are due for a Pap smear, underlining the team's efforts to make these screenings more accessible.
"We've got 30,000 that have gotten proper screening, but we still have about 10,000 to target," Strelow said. "We still have a long ways to go with the cervical cancer screenings."