IU Awarded $5 Million Grant to Find Ways to Transform Adolescent Opioid Use Disorder Care in Indiana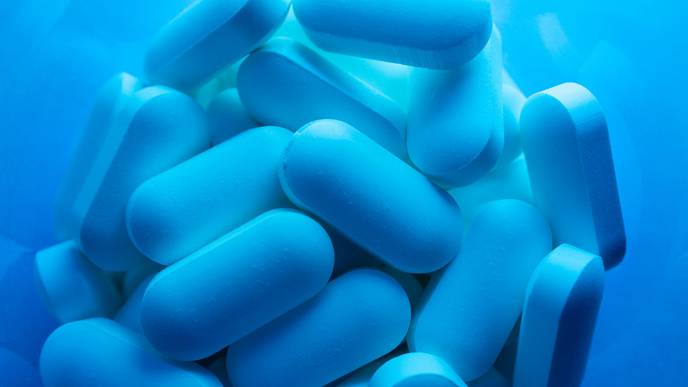 11/16/2023
INDIANAPOLIS—IU School of Medicine researchers are taking steps to improve the accessibility and quality of care for adolescents experiencing opioid use disorder (OUD) and other substance use disorders (SUDs), thanks to a new $5 million grant from the National Institute of Health's Helping to End Addiction Long-Term (HEAL) Initiative.

The grant will fund the new project "Workforce and System Change to Treat Adolescent Opioid Use Disorder within Integrated Pediatric Primary Care" led by faculty from the Department of Psychiatry and Department of Pediatrics. The $5 million will be awarded across 5 years, with formative work happening in the first year before transitioning into a clinical trial phase.

"Addressing the growing risk of overdose deaths among adolescents has become a critical concern, and Indiana unfortunately has one of the ten highest rates of adolescent overdose deaths in the United States," said Zachary Adams, PhD, associate professor of psychiatry at Indiana School of Medicine and one of the principal investigators of the project. "The HEAL Initiative represents a significant federal investment to tackle the opioid crisis, enhance health care outcomes and combat the increasing overdose deaths among adolescents.

The goal of this initiative revolves around making pediatric integrated behavioral care more accessible to children and adolescents. This entails providing mental health and substance use screenings, assessments and treatment through Indiana University Health primary care clinics–in partnership with behavioral health specialists–empowering the primary care system to play a pivotal role in early detection and intervention.

The project includes a multi-faceted approach, including changing how pediatricians talk to their patients about substance use, implementing a case management system to ensure comprehensive care for adolescents experiencing SUD and OUD, increasing consultations between health care providers and utilizing telehealth services to reach adolescents in need of care.

"Most kids see a pediatrician on a routine basis, and while mental health care is becoming more normalized in primary care, substance use care is often missed or viewed as outside the scope of services that can be offered in that setting," Adams said. "This project will allow us to study a set of strategies that may help increase the availability of substance use-related services in primary care, such as standardizing screening procedures, consulting with primary care providers around treatment options, and providing brief behavioral interventions in primary care clinics."

This approach recognizes that many adolescents who use substances do not have substance use disorders, but may benefit from education and prevention resources. Adams said most adolescents experiencing substance use disorders have mild or moderate level symptoms, making them ideal candidates for shorter-term, less extensive interventions. More intensive services provided by behavioral health specialists can be reserved for youths with more severe or complex needs.

"Brief, evidence-based interventions exist for adolescent substance use. However, accessing these services are difficult, particularly in rural settings," said Matthew Aalsma, PhD, professor of pediatrics and one of the principal investigators. "We are excited to work with our primary care partners to offer an array of evidence-based substance use interventions."

The grant also allows for the adaptation of interventions developed to address stigma related to OUD and SUDs among health care providers, contributing to a comprehensive and innovative approach.

"One of the most crucial parts of this project is finding the best ways to structure and deliver care to ensure that as many Indiana teens and families can benefit from effective services as possible," Adams said.

In addition to Adams and Aalsma, this initiative is also led by Leslie Hulvershorn, MD and includes collaborators who are nationally known experts in adolescent addiction, integrated care, stigma reduction and implementation science. The project will also involve direct input and consultation from youth and caregiver advisory panels throughout the grant period.

Hulvershorn attributes the rapid and exceedingly positive response to the project from the National Institute of Health to the large scale of the project, spanning the breadth of IU Health's pediatric primary care footprint.

"The project promises to provide critical insights into the most effective ways to care for adolescents with SUD, reduce stigma, and ultimately save lives. This grant continues IU School of Medicine's commitment to the well-being of our youth, ensuring they receive the care they need to overcome substance use disorders and build healthier futures."
About IU School of Medicine

IU School of Medicine is the largest medical school in the U.S. and is annually ranked among the top medical schools in the nation by U.S. News & World Report. The school offers high-quality medical education, access to leading medical research and rich campus life in nine Indiana cities, including rural and urban locations consistently recognized for livability.
---
---
Disclaimer: AAAS and EurekAlert! are not responsible for the accuracy of news releases posted to EurekAlert! by contributing institutions or for the use of any information through the EurekAlert system.