Hospital Emergency Departments Saw Firearm Deaths, Injuries in Children Double During COVID-19 Pandemic: Study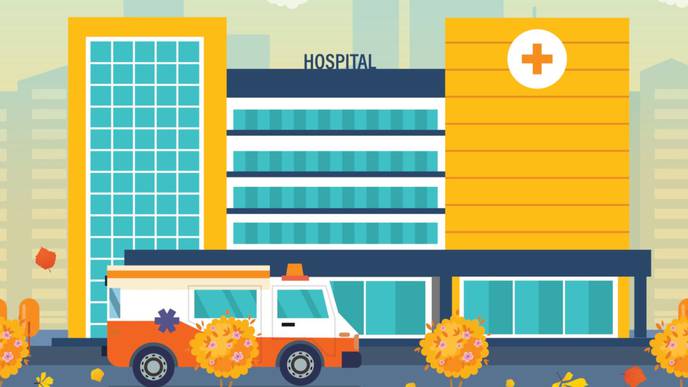 11/09/2023
(WTTW News)
Hospital emergency departments saw firearm injuries in children nearly double during the pandemic with increases disproportionately impacting Black and Latino youth, according to a new study published in the Pediatrics research journal.
The study compares firearm injury emergency department visits for children younger than 18 years old at nine urban hospitals across the U.S. before and during the pandemic. Researchers looked at data from January 2017 to February 2020 and from March 2020 to November 2022.
The study saw firearm injury emergency visits go from 694 visits in the pre-pandemic years to 1,210 visits during the pandemic.
Emergency department visits for firearm injuries in children increased for youth ages 10 years and older, for both female and male patients, as well as for Black and Latino youth, according to the study.
The study also found increases in firearm injury emergency visits in youth from under-resourced neighborhoods, as well as from wealthier areas.
"When a child experiences a firearm injury, it can cause devastating, long-lasting consequences both to their physical health and their mental health," said lead researcher Dr. Jennifer Hoffmann, adding that children can experience physical disabilities and post-traumatic stress disorder following a firearm injury that they sometimes have to deal with for the rest of their lives.
Firearm injuries in children can include accidental injuries when children access guns in the home that have been stored unsafely; self-inflicted firearm injuries often by teens during suicide attempts; and gun violence in a community, said Hoffmann, a pediatric emergency medicine physician at Lurie Children's Hospital of Chicago.
Out of the 1,904 emergency visits by children for firearm injuries during the study's time frame, the majority of those injuries impacted Black youth ages 15 to 17 from under-resourced neighborhoods.
During the pandemic, deaths from firearm injuries in children that occurred after arrival to the hospital also doubled, going up from 3% to 6%, indicating a greater severity of firearm injury that is occurring, Hoffmann said.
There needs to be more research into pediatric firearm injuries, an area that has been historically underfunded relative to the number of children dying from injuries, she added.
The American Academy of Pediatrics released a policy statement last year of recommendations to reduce the gun violence risks to children. One of those recommendations included more funding for firearm injury and prevention research.
The AAP also recommends "red flag laws" that prohibit individuals at risk from harming themselves or others from purchasing or owning a firearm by a court order, universal background checks before firearm purchases, safe storage regulations and increased funding for violence intervention programs.
"Firearm injuries have become part of our day-to-day practice," Hoffmann said. "It's come to the point where we feel like we need to do more beyond the walls of the hospital to prevent the injuries from occurring in the first place."
---
Contact Eunice Alpasan: @eunicealpasan | 773-509-5362 | [email protected]