FSU College of Medicine Leading Program to Assist Kids & Families in Crisis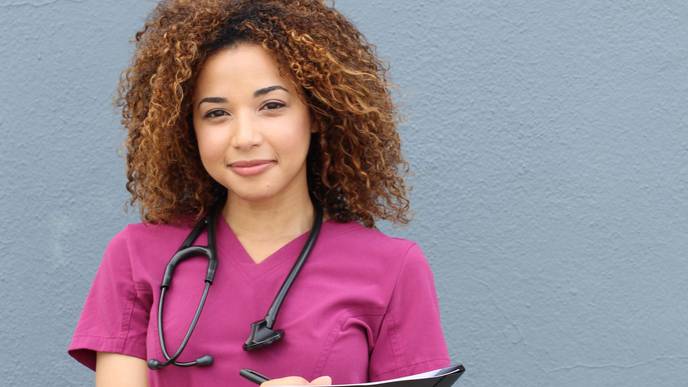 07/02/2023
With psychological distress among children and adolescents rising, and options for treatment unable to keep up, the Florida State University College of Medicine is working directly with local pediatricians to seek ways of helping.
Heather Flynn, chair of the Department of Behavioral Sciences and Social Medicine, is leading a $2.6 million project to integrate best-practice behavioral health care with pediatric office visits. The goal of the Florida Department of Health (FDOH)-funded study is to improve screening, treatment and management of mental health disorders and substance use in pediatric patients.
"The pediatrician's office is a first line of defense in detecting where children need help with mental health risk, but pediatricians need support and resources to treat and refer families at this crisis point," said Flynn, director of the FSU Center for Behavioral Health Integration. "We are looking to increase awareness among these physicians in recognizing red flags indicating there are mental health issues under the surface that otherwise might not come to light."
FSU, working with Whole Child Leon, is one of five behavioral health hubs in Florida to participate in the effort, which comes at a critical juncture. While rates of depression and anxiety in children were already rising before the COVID-19 pandemic, they have more than doubled over the past three years according to some studies.
Prior to COVID-19, the Centers for Disease Control and Prevention (CDC) found that one in five children had a mental health disorder, but only about 20% received care from a mental health provider. The CDC also reported that emergency room visits by children and adolescents related to mental health issues showed dramatic increases during the pandemic.
Flynn and her team at the College of Medicine have been working with the FDOH for the past few years to develop capacity to partner with several pediatric practices in the Tallahassee area to understand the needs for better screening, treatment and management of mental health and substance use.
Whole Child Leon, a local non-profit, runs a pediatric Behavioral Health Navigation (BHN) program for local pediatricians. The FDOH funding will help to support both the integration of treatment within the practices, and the ability of the BHN to connect families with the right behavioral health treatment.
"Unfortunately, most kids at risk for anxiety, depression, substance use and other behavioral health issues such as ADHD do not get connected with timely and effective care," Flynn said. "Given the shortage of child psychiatrists and pediatric mental health specialists, it is important for pediatricians to integrate good care for these issues within the context of pediatric care visits.
"This program will provide training and technical assistance to pediatricians to improve their knowledge and skills around behavioral health detection and treatment, as well as how to effectively refer kids to community behavioral health clinicians."
Flynn's team works closely with pediatricians and with the BHN program, which is staffed by licensed social workers, who conduct assessments with families and connect them with the right clinicians in the community, then follow up to ensure that they get the help they need.
Cori McGooden, a College of Medicine faculty member and licensed clinical social worker, is the Whole Child Leon program supervisor. Nearly all pediatric practices in Tallahassee refer kids to the BHN program.
"The ultimate goal of this new Florida Department of Health funding is to drastically improve the capacity of pediatricians to care for a larger number and array of behavioral health issues in their patients, and to make effective referrals to specialists when needed," Flynn said.