Fixing the Gender Imbalances in Interventional Cardiology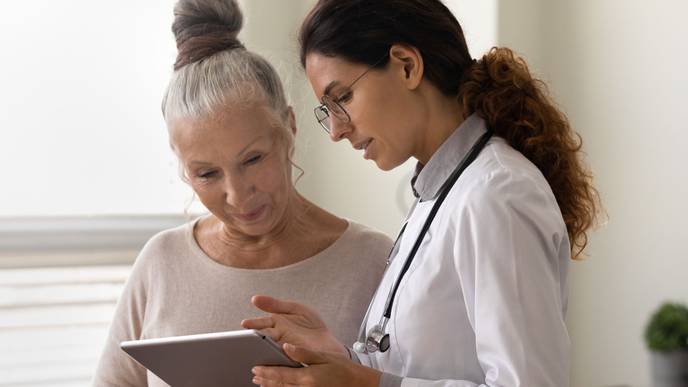 06/13/2023
Most women who need treatment from an interventional cardiologist will receive that care from a male physician. The math makes it inevitable: only 4% of these specialist cardiologists—who repair the heart with devices routed through arteries in the arms and leg— are women.
Of course, many male physicians provide excellent care for their female patients, and vice versa, says Margaret McEntegart, MD, PhD, director of the Complex Percutaneous Coronary Intervention Program at Columbia University Irving Medical Center.
But the imbalance may have contributed to women being consistently underrepresented in all the clinical trials that have tested the effectiveness of key interventional procedures, such as coronary stent implantation. Even in the field's newest studies, only 10% to 20% of participants are women.
"We rely on data from men and assume that treating women in the same way will lead to the same outcomes," McEntegart says. "But that may not be the case. We know, for example, that women with calcification in their coronary arteries do worse than men. Is that because treatments don't work as well for women? We don't know yet."
We recently spoke to McEntegart about her efforts to improve outcomes for female heart patients and how the field is trying to become more balanced.
---
When did you first realize how few women were working in interventional cardiology, and what did that mean for you at the time?
I did my medical training in Scotland, and after my internship I was deliberating between becoming a physician or a surgeon. I wanted to pursue a specialty that involved practical skills but was also academically dynamic. During this time I rotated to work for a female cardiologist who persuaded me that interventional cardiology could offer me both. She became a key mentor for me in the following years. 
As I started training in interventional cardiology, there was only one female interventional cardiologist in Scotland. She was director of cardiology training and was highly respected. I think because of this I initially almost didn't notice. When I started to attend conferences I started to notice I was often the only woman, or one of a few, in the room. It made me determined to work hard and strive to become the best I could be.  
Fifteen years on, now as director of the chronic total occlusion and complex percutaneous coronary intervention programs at Columbia, I'm delighted that I get to be a role model and provide mentorship and support for the women coming after me. Things are starting to change both in the United States and United Kingdom, with both formal and informal initiatives to encourage woman into the field and thereafter support their progress. This has been visually noticeable at the return of in-person conferences post COVID. Hopefully we will start to see this reflected in the professional statistics soon.  
---
Has the lack of women in interventional cardiology affected the care women receive?
Cardiologists are only just coming to terms with how this disparity has a fundamental effect on how they diagnose and treat their patients.
We're recognizing how research that's specific to women is limited, in terms of the number of trials and the number of participants. As a female physician, at some point you realize that you're also biased because you've been trained on data based on men. We now understand that heart disease in women is not the same as heart disease in men.
The reasons why fewer women participate in research are complex. In a study of heart failure trials, we found that some of the disparity may be due to patient preferences—women sometimes prefer less invasive options—or biological differences. But clinicians should be aware of unconscious biases and review trial inclusion criteria to ensure female patients are not excluded for reasons not essential to the study.
---
What is Columbia cardiology doing to improve the situation?
As we await an expanding population of women in the cardiology workforce, we're actively addressing the needs and differences of women patients through medical educational programs such as the Heart Disease & Women Summit held this April at Columbia. These forums give all cardiologists the most up-to-date information.
Columbia cardiology is demonstrating strong leadership in tackling this issue. Within the group there is a conscientious drive to increase woman hires, and women now represent more than 50% of our current fellows group in the cardiac catheterization laboratories.
We are actively participating in the design and leadership of studies to address the imbalance of women patients in clinical trials. We will imminently begin recruitment to the EMPOWER CAD study, assessing the treatment of calcified coronary artery disease in women.   
Women treated for calcified coronary artery disease have poorer outcomes than men, but there's limited research looking into and explaining why. There is an immediate and unmet clinical need for determining the safest treatment strategy for women with this condition and other issues of the heart.
We need more female-specific trials like EMPOWER and need to enhance our recruitment efforts, encouraging more women to participate.