FDA Targets Medical Misinformation with New 'Rumor Control' Online Hub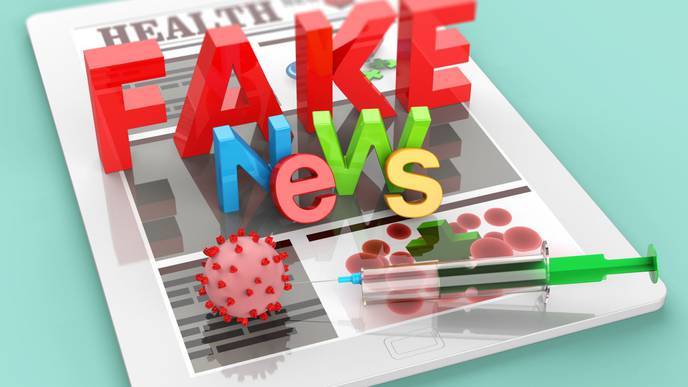 05/18/2023
© Dzmitry - stock.adobe.com
Medical misinformation has become a target for the nation's food and drug regulators – and the effort could help your patients too.
"Rumor Control" is a new web page published by the U.S. Food and Drug Administration (FDA) for consumers. Physicians can use it as a resource when patients have questions about health issues.
"The FDA is concerned that health misinformation is negatively impacting the public's health," said the introductory video, "The Deal With Misinformation," published on the site.
Physicians fighting phonies
It's the latest in a continuing campaign by physicians and scientists to combat falsehoods that have existed for decades and that got worse by spreading via social media during the COVID-19 pandemic.
Physicians, along with the public and politicians, have criticized the FDA and other federal government agencies for policies and actions relating to COVID-19 and other issues involving health.
But the American College of Physicians, the American Academy of Family Physicians, the American Medical Association, and other organizations all have published statements affirming principles of scientific investigation and the importance of appropriate medical care, and why primary care and other doctors must convey accurate information to patients.
Meanwhile, doctors continue to be a trusted resource for their patients. A poll earlier this year found among the general population, 75% of people said trust in their physicians has increased or stayed about the same in the last two years.
FDA resources
As for the FDA's latest effort, there are sections devoted to COVID-19, sunscreen, and dietary supplements, with three starter facts and links to learn more:
COVID-19 vaccines cannot give you COVID-19 or mpox.
There's no such thing as waterproof sunscreen.
Dietary supplements are not FDA-approved to treat or prevent disease.
The section "Health Information For You" examines "FDA Approved" devices, medicines, and treatments; vaccines for children; and false claims made to consumers. The web page explains what the FDA does, what it regulates, and why the agency exists. There is a two-page brochure, "How We Can Identify and Address Misinformation," free to download, and links to report misleading information to social media websites.
Here are additional tips to fight medical misinformation in the exam room.