FDA Approves Colchicine for Decreasing CV Events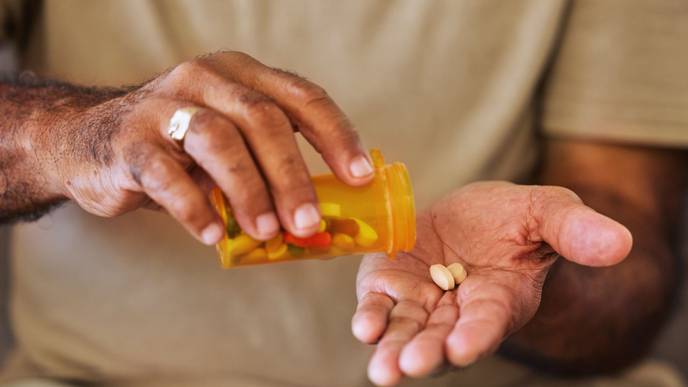 06/26/2023
The US Food and Drug Administration has approved colchicine 0.5 mg (Lodoco) as the first anti-inflammatory indicated for reducing cardiovascular events among adults who have established atherosclerotic disease or multiple risk factors for CVD, according to Agepha Pharma.
The company says the drug—taken once daily, either alone or on top of standard lipid-lowering medications—will likely be available for prescription later this year.
"For the first time, patients with residual inflammatory risk, as measured by [high-sensitivity C-reactive protein], will have an FDA-approved treatment option demonstrated to reduce the risk of cardiovascular disease by targeting the inflammatory pathways that influence major cardiac events," said Michael Blaha, MD, MPH (Johns Hopkins Medicine, Baltimore, MD), in the manufacturer's press release. "The cardiovascular research community has demonstrated that focusing on unmet patient medical needs and addressing the long-standing challenge of reducing cardiac inflammation can translate into meaningful risk reduction in the incidence of cardiac events."
In 2020, the randomized, double-blind, placebo-controlled LoDoCo2 trial provided key data in more than 5,000 patients with chronic coronary disease. Most were already taking guideline-directed medical therapy, but even so, the addition of 0.5-mg colchicine reduced the study's primary endpoint (CV death, nonprocedural MI, ischemic stroke, or ischemia-driven coronary revascularization) over a median follow-up of 28.6 months compared with placebo (6.8% vs 9.6%; HR 0.69; 95% CI 0.57-0.83).
Colchicine has long been used as a generic for the treatment of gout, but Lodoco itself is new, Antonia Riel-Kollmann, managing director of Agepha Pharma, told TCTMD. "Lodoco has been reformulated specifically for long-term use in cardiovascular disease patients and there are no generic alternatives."
US drug costs for colchicine have raised eyebrows in the past. According to Riel-Kollmann, the exact price of this new formulation has not yet been determined, but in a signal that it might not come cheap, Agepha Pharma is planning to offer a patient-assistance program to ensure access for those who can't afford it.
Today's approval follows not only LoDoCo2 but also a long line of other research testing the so-called inflammatory hypothesis in cardiovascular disease. Most recently, at the American College of Cardiology/World Congress of Cardiology 2023 meeting, Paul M. Ridker, MD (Brigham and Women's Hospital, Boston, MA), presented a meta-analysis showing that, for patients already receiving statins, inflammation is more tightly linked than LDL cholesterol to future adverse events.
On an international scale, colchicine has gained traction to the point that it's endorsed by both European and South American CV prevention guidelines and approved by Health Canada for the reduction of atherothrombotic events in adults with CAD.