Damon Runyon Launches New Pediatric Cancer Fellowship in Partnership with St. Jude Children's Research Hospital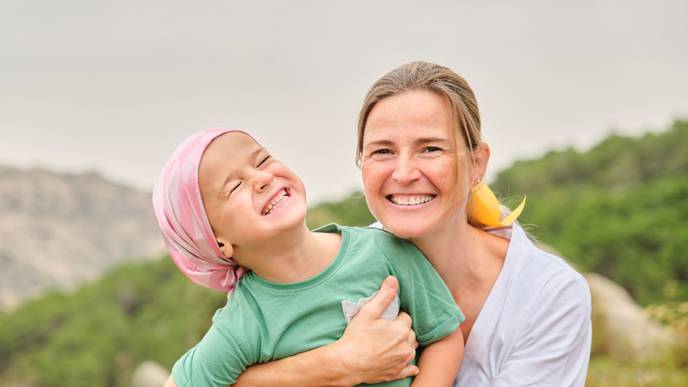 06/19/2023
The Damon Runyon Cancer Research Foundation and St. Jude Children's Research Hospital announced a new pediatric-focused fellowship today. The initiative aims to help address the critical shortage of top young scientists who often seek more prevalent opportunities in adult cancer research or the pharmaceutical sector. The Damon Runyon–St. Jude Pediatric Cancer Research Fellowship will fund up to 25 fellowships over eight years, a $9 million investment.
"Damon Runyon is uniquely positioned to identify gaps in the cancer research landscape, and the underfunding of pediatric cancer research has been a concern of ours for years," said Yung S. Lie, Ph.D., President and CEO of the Damon Runyon Cancer Research Foundation. "We are incredibly grateful to St. Jude for their partnership and leadership in helping us train a new generation of brilliant scientists who aim to move the needle on childhood cancer."
Each Fellow selected will receive funding for four years ($300,000 total) to support an innovative project in basic or translational research with the potential to significantly impact the diagnosis or treatment of one or more pediatric cancers. In addition to all the benefits associated with a fellowship from Damon Runyon, including the retirement of up to $100,000 of medical school debt, the Pediatric Fellows will be invited to attend an annual meeting with their colleagues for valuable scientific exchange and potential collaboration with St. Jude faculty and trainees.
"At St. Jude and elsewhere, we need the brightest minds working to advance our mission of finding cures and saving children," said James R. Downing, M.D., St. Jude president and CEO. "This incredible partnership with Damon Runyon will help support gifted researchers in their work to accelerate progress and develop cures for children around the globe."
The program will build upon the success of a former Damon Runyon program that invested in 33 promising early-career pediatric cancer researchers between 2012 and 2020. These Fellows have gone on to secure additional research grants and prizes from the National Institutes of Health and private funders, produce hundreds of scientific publications and transform the landscape of pediatric cancer research with breakthroughs in our understanding of childhood malignancies.
"Damon Runyon's support has protected my time, allowing me to dedicate more hours in the laboratory focusing on advancing the science," said current Damon Runyon-Sohn Fellow Anand G. Patel, M.D., Ph.D., a pediatric oncologist at St. Jude. "As a physician-scientist, it gives me the opportunity to bring my patients' problems and challenges to the lab and spend the necessary time and resources to address their suffering."
The first class of Damon Runyon–St. Jude Pediatric Cancer Research Fellows will be selected in the fall of 2023 by a distinguished committee of leaders in the field. Applications will be available in mid-June.