COVID-19's Impact on Dreams & Daydreams Explored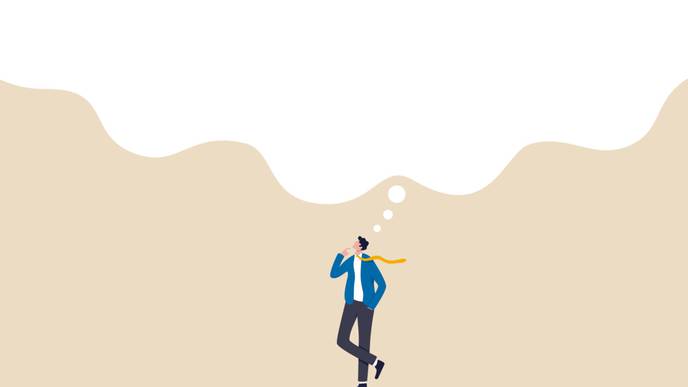 07/03/2023
Newswise — The global COVID-19 pandemic has had a significant impact on the mental well-being of individuals worldwide. To better understand this impact, a recent study delved into the relationship between concerns, anxiety, and worry related to COVID-19, and the emotional aspects of daydreaming and nighttime dreaming during these challenging times.
A substantial portion of our daily lives is spent immersed in our internal experiences, encompassing daydreaming throughout the day and dreaming during the night. While extensive research has examined the effects of COVID-19 on various aspects of people's lives, little is known about how the pandemic has influenced their inner experiences.
A team of international researchers from the University of Turku in Finland, the UK, and Australia conducted a newly published study aiming to explore the connection between COVID-19-related worry and the emotional content of daydreaming and nighttime dreaming.
Over a hundred participants were involved in this study and were asked to assess their levels of worry, anxiety, and concern during the COVID-19 pandemic. Additionally, they reported their daydream experiences every evening and their nighttime dreams every morning upon waking up.
Analysis of more than 3000 reports of daydreams and nighttime dreams unveiled a clear link between worry about COVID-19 on a particular day and the emotional quality of daydreams during the same day. Specifically, individuals experienced more negative emotions and fewer positive emotions during daydreaming when they harbored increased concerns about COVID-19 on those days.
Individual differences play a major role
In contrast to previous studies, the emotional quality of nighttime dreams or the occurrence of nightmares was not found to be associated with daily worries about COVID-19. However, individuals who generally displayed higher levels of COVID-19 worry tended to experience more negative dreams.
These findings suggest that fluctuations in worry throughout the day may have a more substantial influence on individuals' inner experiences during waking hours rather than during sleep.
Dr. Pilleriin Sikka, the lead researcher of the study and a postdoctoral research fellow at Stanford University (US), remarks, "These findings demonstrate that our daytime experiences are linked to our nighttime experiences, although our dreams appear to depend more on individual differences rather than specific events of the day. This is significant because these individual differences could account for variations in mental health and overall well-being among individuals."
Furthermore, the study's results highlight the importance of moving away from general questionnaires and employing longitudinal measures that capture day-to-day fluctuations in both COVID-19 worry and inner experiences.