Black Women with History of Hypertensive Disorders of Pregnancy Have 66% Increased Risk of Stroke, Study Finds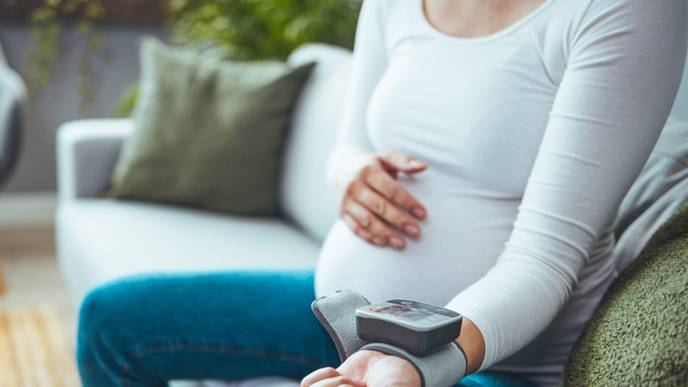 07/07/2023
U.S. Black women have a disproportionately higher burden of both preeclamptic pregnancy and stroke compared with white women, but virtually all existing evidence on the association between the two medical conditions has come from studies of white women.
A newly published study focuses on data gathered over 25 years from 59,000 Black women in the Black Women's Health Study (BWHS) and is led by researchers from Boston University Chobanian & Avedisian School of Medicine and Slone Epidemiology Center. The study, published in the New England Journal of Medicine Evidence, finds that Black women with a history of hypertensive disorders of pregnancy (HDOP) have an estimated 66% increased long-term risk of stroke.
Our results may explain, in part, the disproportionately high incidence of stroke in Black women relative to other populations."

Shanshan Sheehy, MD, ScD, corresponding author, assistant professor of medicine at the school and an investigator at the Slone Epidemiology Center
Researchers looked at U.S. Black women enrolled in the BWHS , including 42,924 participants who had given birth and were free of cardiovascular disease before entry into the analysis. Biennial questionnaires had asked about preeclampsia, gestational hypertension, and stroke, among other conditions. Medical records were sought for self-reports of stroke and were reviewed by neurologists.
Over the period from 1995 through 2019, there were 1,555 strokes, including 310 among 4,938 women with a history of HDOP. Women who reported a history of HDOP were estimated to have 1.66 times the risk of stroke relative to parous women who had not had those pregnancy complications; for history of preeclampsia in particular, the estimated HR was 1.53. The association was present both among younger women (age less than 60) and older women. It was also present among women who were not overweight in young adulthood as well as women who were overweight or obese at that time.
Preeclampsia affects approximately 2 to 8% of pregnancies and is the second leading cause of maternal mortality worldwide. Preeclampsia/eclampsia among Black women in the U.S. is 60% higher than among white women (70 per 1,000 deliveries in 2014 for Black women vs. 43 per 1,000 for white women). In recent years, rates of severe preeclampsia have been increasing for Black women.
The American Heart Association (AHA) guidelines recently added pregnancy complications to their list of risk factors for stroke. However, the recommendations were based largely on data from women of Northern European ancestry and the AHA has called for more research on risk of stroke in women, especially women from underrepresented populations.
"Our study provides evidence that pregnancy history may be an important factor for risk assessment and prevention of long-term stroke," said Sheehy. "Cardiovascular screening recommendations for Black women in particular should take the history of HODP into account."
This study was funded by the National Institutes of Health, R01CA058420, U01CA164974, and R01MD015085. Dr. Aparicio is supported by an American Academy of Neurology Career Development Award and from the Boston University Aram V. Chobanian Assistant Professorship.