ASCO Panel: Do Medicare Oncology Payment Models Measure Value, or Just Savings?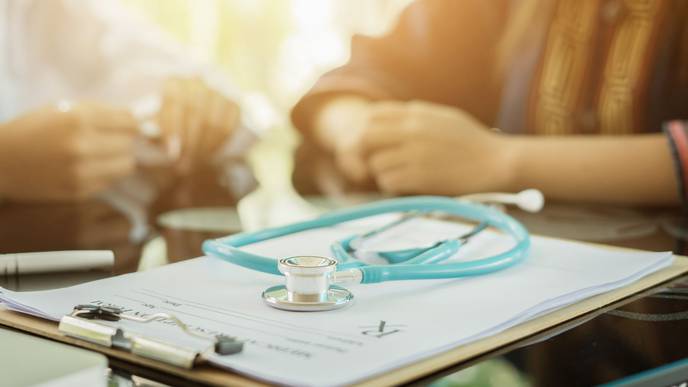 06/14/2023
With Medicare's latest payment model in oncology set to launch in less than a month, experts met Sunday at the annual meeting of the American Society of Clinical Oncology (ASCO) to explore where the last major reimbursement scheme succeeded and where it didn't—and whether the final report card was truly fair.
The session, "Payment Reform: Lessons Learned from the Oncology Care Model (OCM) and Implications for the Enhancing Oncology Model (EOM)," moderated by Gabrielle Betty Rocque, MD, MSPH, FASCO, of the University of Alabama at Birmingham, featured leaders from 2 large oncology practice networks and one representing academic medicine:
Aaron Lyss, MBA, director of strategic payor relations, OneOncology, who spoke on strategies to success in the OCM;
Theresa Dreyer, MPH, lead, value-based care, Association of American Medical Colleges, who discussed perspectives from academic practices in the OCM; and
Lalan Wilfong, MD, senior vice president, payer and care transformation, The US Oncology Network, who shared his perspective on The US Oncology Model.
From the start, Lyss didn't sugar coat it: "Practice transformation is really hard."
To make models viable from an economic perspective, he said, they can't succeed only within the confines of Medicare—practices must be able to create economies of scale that work with commercial plans as well. Lyss outlined the fundamentals: practices must improve access to clinical trials, use clinical pathways, and minimize use of the emergency department (ED). They must deploy distress screening, palliative care, and chronic care management. And underlying it all must be use of data analytics to continually measure success and track and fix problems.
As an example, he cited Tennessee Oncology's Oncology Medical Home partnership with Blue Cross Blue Shield of Tennessee, which involves screening for pain and distress reporting on interventions. "Tennessee Oncology is able to use the same pain and distress screening quality reporting that they utilize for the Oncology Care Model, and apply that to their commercial population," Lyss said.
But if commercial and Medicare Advantage plans want true value-based partnerships in oncology, he warned, it must be a 2-way street. For these venture to be viable from the practices' side, oncologists must be freed form the burden of prior authorization and utilization management, and they need to make their own clinical and business decisions about the tools of delivering care—starting with preferred agents, to which labs, genomic tests, and other ancillary services to use.
In particular, he said, "This iron wall between the between the medical and pharmacy benefit is a construct that was not designed for cancer care, and doesn't make any sense when it comes to managing patients with cancer."
"We have to figure out ways to integrate value-based care across both the medical and pharmacy benefit where we have those opportunities," Lyss said.
The EOM will take effect July 1, a year after the expiration of the OCM, its predecessor. There are many similarities and some key differences, which Lyss identified:
No alternative payment model (APM) incentives for more aggressive risk management.
Risk management requires 2% cost savings from the start of the model to avoid financial penalties
Episode pricing methods lack sensitivity to clinical and quality parameters of value.
All of this, Lyss said, adds up to a lot of risk for the practice without much sense that practices are being measured for offering good care. And the question is: why?
The answer is the OCM evaluation report, which examined how well practices in the earlier model did in achieving savings—and found they fell short. But Lyss explained that the government contractor evaluating the OCM lacked access to key information that might have allowed insights into how well OCM practices did in improving care quality, compared with national benchmarks.
Lyss highlighted other conclusions the report reached—including that OCM practices generated savings by using lower-cost supportive care medications. The fact that this report is the "official record" of the OCM, one that drove a new model that creates high levels of risk for practices, "tees up the other panelists to talk about the importance of using clinical data and the importance of more robust research in oncology payment reform."
In Academia, Innovation and Drug Costs Drive Losses in Model
Dreyer shared information on 30,000 cancer episodes from 2016 to 2020, just before the pandemic, which showed how incorporating clinical data into the equation can make the difference between success for failure. On her chart, the trends for breast and prostate cancer showed 20 academic practices staying on target within 1-sided risk models, while the losses piled up for lung and multiple myeloma, for a net negative of $14 million.
"So what is different here, between prostate and breast [cancer]?" she asked. "One way to CMS might interpret this would be [this shows] the incentives of selecting a certain drug for profit margin. Another way to interpret this is that risk adjustment is really hard. And if you eliminate all clinical data from the risk adjustment for our cancer patient, it doesn't suffer. It's not sufficiently nuanced to talk about differences in risk within a given condition and within a given cancer," she said.
But Dreyer pointed to the spot on the chart at Payment Period 3, when CMIS introduced a change the risk of assessment, "where they use treatment regimen as a proxy for clinical indicators—and they created this high and low risk distinction in breast and prostate cancer."
At that point, one can look at the chart and see how this policy change caused the data to move into positive territory for the 2 cancers affected by the change. By contrast, the losses keep mounting for lung and especially for multiple myeloma, which were going through a period of intense innovation. Dreyer noted that in lung cancer, the cost of therapy when from 40% of a total episode to 70%, and for multiple myeloma it went from 2% to 70%. "That differential wasn't fully accounted for in the risk adjustment," she said.
"So does the missing clinical data explain the results? That was a question that we had," Dreyer said, bolstering Lyss' point about the fact that practices submitted clinical data to CMS for every cancer type. Based on what is being proposed in the EOM, it seems this phenomenon could strike twice. As many know, the number of cancers EOM will cover is limited to 7, and Dreyer said that adjustments will take place for metastatic cancers in breast, lung, and colorectal and HER2+ breast cancer. "There will be no clinical risk adjustment of any kind for multiple myeloma," she said.
It's not all bad news. Reporting will still be required, and models will be built by cancer type, so adjustments would occur within the models themselves. Dreyer said some analyses her group has done show things are more precise than the old OCM. "But I think that the limited use of the clinical data that is being reported by the practices is something to watch and be cautious about as participants," she said. "The fact that the data is being recorded doesn't mean that CMS has the data available that they need to do analyses similar to the ones that we did."
Alternatives for payers include alignment with pathways and use of registries to obtain data, she said.
EOM: The Levers to Push and Pull
The next payment model is coming, Wilfong said, and the question becomes: how to succeed?
He showed a charge that divides up "where the money goes," in cancer care, and allotted 72% of costs to drugs, with smaller shares to hospital costs, care management, and ancillary costs such as imaging, labs, etc. Wilfong said oncologists must grapple with the issue that CMS raises: the current reimbursement structure, known as "buy and bill," gives doctors a percentage of each drug's cost—in effect, they have incentives to order expensive drugs.
Wilfong pointed to 3 strategies to mitigate drug costs: (1) use of pathways, where oncologists agree to follow guidelines-driven treatment regimens agreed upon by consensus of their academic center, health plan, or practice network; (2) therapeutic interchanges, in which reimbursement models create incentives to promote lower cost drugs, such as biosimilars; and (3) appropriate use criteria, which looks at trends such as rising use of growth factors and asks of there are ways to reduce their use, such as dose reduction, without any change to efficacy.
Both the OCM and many commercial value-based agreements have incentives for reducing drug costs. "If you can utilize drugs more effectively, then you have a much better chance of coming up under your benchmark and being financially rewarded for saving money and these models," Wilfong said.
"We had a very rapid biosimilar adoption in our network," he said. Near the end of the OCM, "We were up to 89% of biosimilars, our networks far exceeded the national averages, which are still lagging around 50% to 60%. If you look at some of the recent studies in Health Affairs about smart adoption, biosimilars are a lot less expensive than the brand drugs and so you're able to bend the cost curve when we show that it was more than 1% of total cost to care reduction just by using biosimilars."
Supportive care drugs, including those for bone health, are other areas where practices can find savings by taking time to use lower-cost options.
Reducing hospital costs by keeping patients out of the ED was an early cost reduction strategy under the OCM, and most practices adopted practice transformation strategies such better phone trees and same day appointments to address this. More recent steps include the use of electronic patient-reported outcomes and geriatric assessments to modify treatments for those at risk of poor outcomes.
Wilfong listed the questions that must be asked to challenge to status quo:
Are we screening our patients appropriately?
Are we addressing health-related social needs? He said studies show to 80% of the total cost of care—not just in oncology but in general—are due to these factors.
Are we thinking about end-of-life care?
To that end, Wilfong pointed to a recent study that said it cost $60 per patient to screen for social needs—or $10 less than the new, reduced payment for Monthly Enhanced Oncology Services under the EOM.
Tracking social needs is important, he said. "Hopefully, none of us [would argue] that it's not important to do that. But it's pretty expensive. Navigation services are expensive. You have to hire staff, you have to hire nurses, you have to fix your call center in order to do that. So, is this where you focus if you're going into a model like this?"
The challenge is there are other required services under EOM that are also important—such as advanced care planning—and possibly not enough resources to cover it all. There are questions about basic care delivery: more therapies require molecular testing, and practices must ensure these tests are being used appropriately, because those costs accumulate. The same is true of imaging.
"These are the things that that are driving the cost of care, so those are the things you have to think about as administrator, as you think about going into a value-based care model," he said.
For practices considering the EOM, the first question is, "Where do you start?"