3D Printing Breakthroughs to Accelerate Ocular Drug Delivery, Biodegradable Contact Lenses, & Pharma Research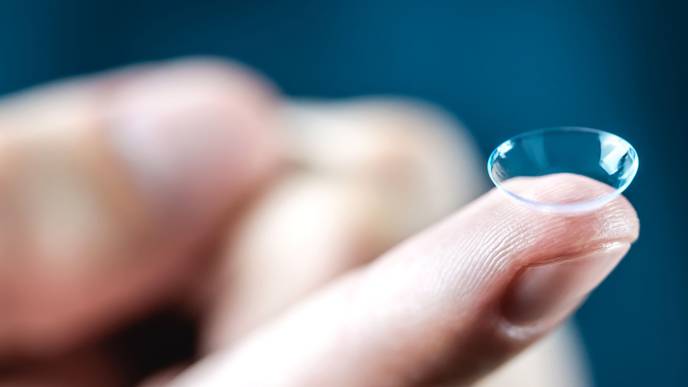 04/20/2023
(Image Credit: AdobeStock/ProstoSvet)
A team of scientists from the Centre for Ocular Research and Education (CORE) is set to roll out several advancements in 3D printing during the Association for Research in Vision and Ophthalmology's 2023 Annual Meeting April 23-27 in New Orleans, all with the potential to enhance the development of drug delivery systems, biodegradable contact lenses, and pharmaceuticals.
"Our multidisciplinary team has created one of the most sophisticated 3D printing environments for ocular research in the world," Alex Hui, OD, PhD, FAAO, head of biosciences at CORE, said in a news release."This investment in people and technologies is opening doors for new discoveries, product validation, and clinical insights, with so many implications for enhancing vision."
According to a CORE news release, its scientific poster presentations at ARVO span several interlinked aspects of three-dimensional modeling. Three related works focus on a new, CORE-developed method to rapidly fabricate PDMS (polydimethyl siloxane) microfluidic chips at a low cost and with high throughput.
According to the company, the chips are used to rest ocular cellular responses to various conditions, formulations, and materials. The center noted researchers were able to incorporate human corneal epithelial cells (HCECs), further demonstrating strong adherence, metabolic activity, and growth capability, indicating the viability of chip-based cell biological studies.
CORE also noted in its release it fabricated a PDMS microfluidic chip for evaluating contact lens-based drug release. ARVO organizers have designated Fabrication of a Microfluidic Chip for Ophthalmic Drug Delivery studies Using 3D Printing(Ramasamy M., et al.) as a scientific highlight for the entire conference.
Moreover, CORE said it also will be detailing a program involving the development of a biodegradable bionic for fabricating ophthalmic devices. The company noted a novel gelatin methacrylate (GelMA)-centric formulation was used with a commercial masked-stereolithography (mSLA) 3D printer, with the resulting material assessed for degradation. Investigators also fabricated a contact lens from the same material, without requiring any support structures during printing.
In an effort to improve the evaluation of drug delivery, the release noted CORE scientists designed a soft hydrogel eye model, including an upper and lower eyelid, a frontal surface to mimic the cornea and sclera, and an internal chamber to mimic the interior of the eye. The eyeball and the lower eyelid were formed using 3D printing and were fit to a CORE-created in vitro OcuBlink device for automated blinking and tear collection. The outcomes supported the method for testing that more closely mimics a human ocular system, especially for drug absorption through the cornea.