Trust in Experts, Media Literacy Connected to COVID‑19 Vaccine Intention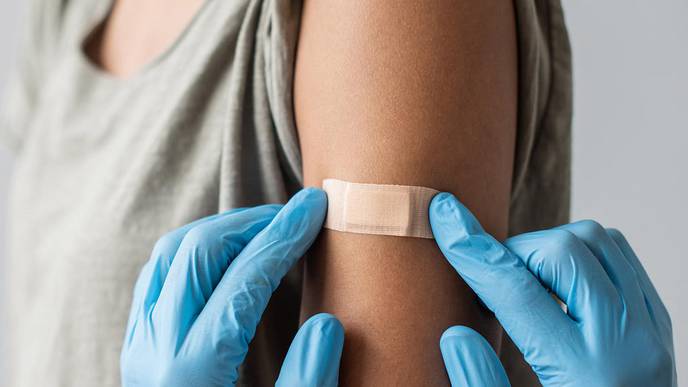 11/11/2022
Photo: Poike on iStock
An early pandemic survey found that respondents' intentions to receive COVID-19 vaccines were linked more to their media literacy and opinion of health experts than knowledge of the virus or previous vaccination behavior.
In the study, published in the American Journal of Health Promotion, Washington State University researchers also found that for respondents who had recently refused a flu vaccine, higher COVID-19 knowledge actually correlated with lower future vaccine intentions.
"We have known for some time that knowledge and previous behavior can provide helpful clues to what people will do, but that is often insufficient to reliably predict behavior," said Erica Austin, director of the WSU Murrow Center for Media and Health Promotion. "What we found was that measurements of trust in experts, the ability to identify reliable media sources and the ability to critically evaluate those media sources were more powerful predictors than either previous vaccine behavior or previous knowledge."
For this study, the researchers conducted an online survey of 1,264 U.S. adults. The results indicate that people were engaging in what's called motivated reasoning: the psychological process by which people consciously and selectively use facts to lead to a conclusion that reinforces their desired beliefs rather than rationally analyzing the evidence.
According to the authors, such processes are heavily influenced by the constantly changing news environment. It is a maze of information, misinformation, which is unintentionally incorrect, and disinformation, which is intentionally false.
"There are people out there who are motivated to take that little bit of misinformation and build a whole bunch of misinformation or even disinformation to try to sell you an idea or product based around it," Austin said. "Most often they're selling you both, but they're probably not out there to do something good for you; they're usually out there to do something that's good for themselves."