NFL & NFL Players Association Fund Emory University-Led Study of Innovative Pain Management Solutions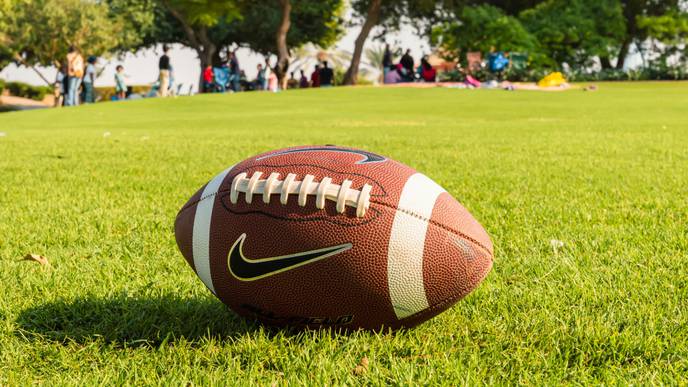 06/26/2023
The National Football League and the NFL Players Association (NFLPA) announced today they are awarding a grant to Emory University researchers to study innovative, first-of-their-kind, alternative pain management methods that could benefit NFL players and society at large. The researchers will investigate mindfulness-based intervention in sports medicine injuries.
The $200,000 grant was awarded by the NFL-NFLPA Joint Pain Management Committee (PMC), which aims to facilitate research to better understand and improve potential alternative pain management treatments for NFL players.
Emory's winning proposal focuses on "Implementing and Evaluating the Effect of Personalized Pain Coaches After Orthopaedic Surgery for Patients Who Sustain Sports Medicine Injuries to Improve Postoperative Outcomes," and is led by principal investigator Nicholas Giordano, PhD, RN, assistant professor at the Nell Hodgson Woodruff School of Nursing, and co-lead Mara Schenker, MD, associate professor in the Emory School of Medicine Department of Orthopaedics and medical director at Grady Orthopedic Center.
"Our team is excited to receive funding for this study, which will rigorously evaluate the utility of mindfulness as a scalable, potentially opioid-sparing, patient-centered intervention," says Giordano. Schenker added that they anticipate their work will contribute to improving postoperative outcomes for NFL players, other athletes, and anyone with sports medicine injuries.
The Emory clinical trial will examine how delivering a mindfulness-based intervention before orthopedic surgery to patients who sustain sports medicine injuries affects postoperative recovery related to patient-reported pain outcomes, use of opioids, and objective functional outcomes.
Certified instructors will deliver multipronged, patient-centered, and tailored education to participants on how to implement mindfulness practices into their daily routines. The study team will then examine the benefits of the intervention – delivered either in person or online – compared to standard-of-care written instructions for managing postoperative pain. A combination of Bluetooth-enabled and wearable devices, as well as patient-reported survey outcomes, will be collected over a three-month postoperative period per participant.
Mindfulness interventions – which include the intentional awareness of present-moment thoughts, emotions, sensations, and other internal or external stimuli – promote a sense of calm and have been found to improve physical and behavioral outcomes.
"The Pain Management Committee is thrilled that the NFL and NFLPA are funding rigorous studies on multiple treatment modalities in order to improve the treatment of pain," says Col. Geoffrey Ling, MD, PhD, co-chair of the NFL-NFLPA Pain Management Committee. "It is our hope that these studies will help the players manage the pain that may be a part of professional football."
Participants in the study will be elite professional athletes outside of the NFL. The study will start in July 2023 and last approximately two years.