Micronutrients: The Key to Good Health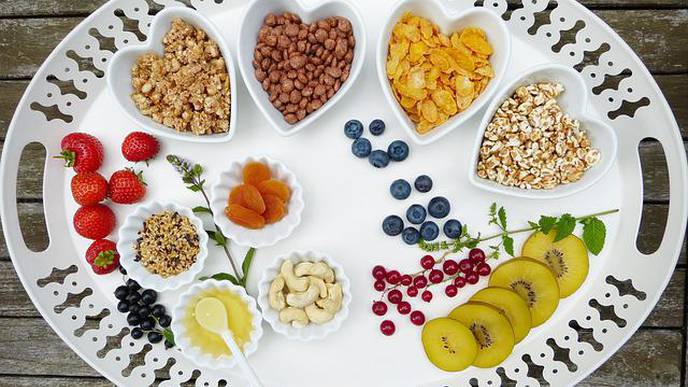 08/12/2022
Photo: Pixabay
One basic principle of health states that traditional food habits are good for digestion and assimilation of essential nutrients. However, because of the increased availability of a variety of foods, food consumption patterns have changed all over the world. This can lead to imbalanced diets and nutritional deficiencies. On the other hand, recent advances in nutrition science have offered the medicinal properties of nutrients; especially micronutrients and phytochemicals in foods. Scientific information about amounts of micronutrients in our daily diet, cooking losses, and factors influencing their absorption is scarcely available in simple language. Therefore, there is a need to take quality nutrition research to common people so as to create awareness among them regarding daily nutrient needs, micronutrient contents in cooked foods, and linkages of diet and health.
Ample amount of research is published every year through scientific journals on important topics such as the health benefits of micronutrients and phytochemicals, the role of the gut microbiome in maintaining good health, personalized nutrition, and so on. However, this research is published only in scientific journals with limited specific objectives, and also in varied populations. It is therefore difficult to collectively draw conclusions from these studies. The present book "Micronutrients: The Key to Good Health" attempts to review relevant evidences about metabolic functions and health benefits of micronutrients and phytochemicals and presents the findings in a useful and easy-to-practice manner in daily life.
Salient features of the book on "Micronutrients: The Key to Good Health" are;
1) Overview of physiological functions, rich food sources, daily requirements of macro and micronutrients for all age-sex groups,
2) Specific body functions of 16 vitamins and 14 minerals in a precise form,
3) Nutrient interactions, compatibility of foods, enhancers and inhibitors for micronutrient absorption, losses of vitamins in cooking and storage methods
4) Laboratory-tested diet supplements give high amounts of bioavailable micronutrients to specific vulnerable groups such as adolescents, people with type 1 diabetes and lactating mothers. Many authentic recipes are presented with photos and scientific information about their laboratory-estimated nutrient contents,
5) Causes, signs, and symptoms of micronutrient deficiencies. Ready-to-eat food supplements for each micronutrient as a preventive measure and diet therapy. The approach of yoga towards a healthy diet and the relation between diet and psychological health.
6) Antioxidative, anti-inflammatory and anti-microbial properties of phytochemicals and their synergistic effect with micronutrients in improving health.
7) The multifaceted interactions among gut microbiome, dietary phytochemicals, and micronutrients.
8) Information about the latest dietary guidelines, nutrient requirements, ready reckoner for diet assessment, and some common myths versus scientific facts.
Micronutrients, antioxidants, and immunity boosters have become popular terms in everyday life. Especially during the Covid pandemic, increasing immunity had become the main agenda in media and people. However, immunity is not a single entity, like haemoglobin, take iron tablets and Hb will improve. It's not the case with immunity. Immunity is a network of special cells, tissues, and organs that are specialized in defending against foreign substances like bacteria and viruses. To function well, the immune system requires balance and harmony amongst these cells and organs. The idea of boosting immunity is very tempting, but the ability to do so is illusive. Nutrition research in the past few decades and mostly in the past few years, has identified important metabolic functions of micronutrients; e.g., antioxidative, anti-inflammatory, immunity-boosting, and so on.
Specifically, micronutrients like vitamin C, A, D, E, folate, B12, B6, zinc, selenium, copper, and iron play a special role in the proper functioning of the immune system. One can find many foods listed under immunity boosters, but one should be aware of the micronutrient contents in them and also their interactions. Because only consuming such foods is not enough, nutrients and non-nutrients in these foods should be better absorbed by the body. Then only their health benefits can be obtained.