'Many, Many' Australian Doctors Advertising as General Physicians Without Required Qualifications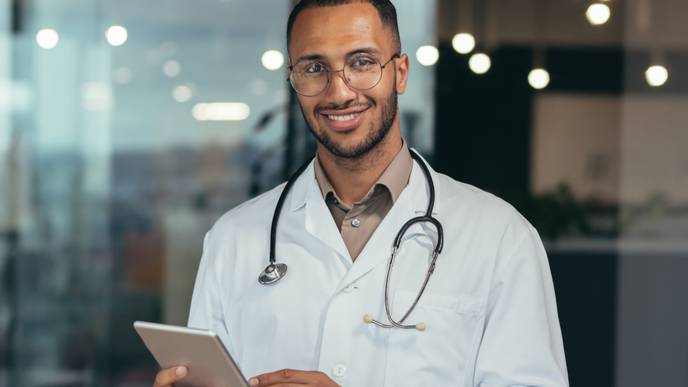 06/20/2023
Some doctors are using the title "specialist general physician" despite not having completed the training required by law, potentially misleading patients with complex and chronic health conditions that require specialised care, physicians say.
After completing a medical degree and postgraduate work experience, graduates can apply to the Royal Australasian College of Physicians (RACP) fellowship training program. All RACP trainees complete similar foundational training before choosing areas of advanced training to specialise in such as geriatrics, cardiology, general medicine or other areas.
General physicians are different from general practitioners (also known as GPs). General physicians care for patients with unusual or complex conditions and see patients either in hospital or those who are referred to them, usually by the patient's GP.
Medical practitioners can only use titles such as "specialist general physician", "specialist geriatrician" or "specialist cardiologist" if they have completed the advanced specialist RACP training in the corresponding field of practice and have registered with the Australian Health Practitioner Regulation Agency (Ahpra).
But Dr Jenna Paterson, a specialist general physician working in Victoria and South Australia, said there are "many, many" doctors who advertise their services to patients as a "general physician" without the qualifications to do so.
"The majority of specialists who advertise themselves as a 'specialist general physician' actually do not have the qualification for this," Paterson said. "They do this knowingly, and when I have raised this with multiple people who do so, they tell me that in Victoria it is generally accepted that any specialty can say that they do general medicine."
According to the Internal Medicine Society of Australia & New Zealand (IMSANZ), general physicians have a unique combination of knowledge, training and skills distinguishing them from GPs and other specialists and unlike those in specific disease specialities, general physicians are broadly educated to deal with the entire range of a patient's medical problems. Guardian Australia has contacted IMSANZ for comment.
An Ahpra spokesperson confirmed: "Anyone who uses part of any other type of specialist title in advertising could be implying that they are registered in that specialty or field of specialty practice, and may therefore be in contravention of the National Law through false or misleading advertising".
"If Ahpra receives a complaint of this nature, and deems the use of a protected title in advertising is misleading, the matter will be raised with the practitioner or their employer as a potential breach of the National Law."
Paterson said despite raising the issue with Ahpra, she has been told she would need to make a complaint for every practitioner wrongfully using the title. But she said this would be impossible given the issue is widespread.
"If you have your general medicine speciality training, it gives you more employability, and a lot of hospitals will prefer someone who has a general medicine specialty on top of another speciality, for example," Paterson said. "Because of that, people call themselves general physicians because there is an attitude that 'anyone who is in medicine is doing general medicine.'"
Paterson said it is an issue that medical regulators are not tackling despite the impact she is seeing it have on her own patients.
"I have lots and lots of young people who have complex medical conditions who come to see me, and they've seen various general physicians before and yet have not found anyone that can really look after them properly … These patients wasted their time and money on people who weren't actually general physicians.
"I think it raises concerns for public safety … [Patients] have a right to know that their practitioner is practising within their scope. I can't start calling myself a geriatrician just because I see lots of elderly people."
In a private Facebook group for doctors, one geriatrician wrote a post, seen by Guardian Australia, asking colleagues if he could advertise himself as "a geriatrician and general medicine [physician]". He is told "no" by many general physicians in the group and that he should complete the required RACP training if he wanted to use both titles.
One general physician responded, saying: "How blunt can I be in saying don't do it?".
Another doctor responded: "You shouldn't advertise as a general physician when you are only trained in geriatrics … that's just plain wrong".
However, one doctor responded that using the term general physician "sounds fine and not misleading to me".
A spokesperson for the RACP declined to comment, saying only that the use of protected titles is "a matter for Ahpra".
An Ahpra spokesperson would not comment on whether the regulator had received complaints about the issue. "We can take action if we find that there is systemic misuse of titles, such as providing education, through to taking specific regulatory action if necessary," they said.
Dr Nicole Hancock, a general physician and a director of general and acute care medicine advanced training at Alfred Health, said there would be some physicians who did not complete the RACP training but who can use the general physician title, because they trained decades ago under a different system. She said some health services are also given credentialing authority to allocate the title to physicians.
But she said there are also physicians using the title without the qualifications to do so, though she could not say how widespread this is.
"Being a general physician today is about so much more than being able to look after patients in hospitals," Hancock said.
"We have expertise with patient advocacy, clinical redesign to improve health care and outcomes, we also have roles in health policy and health strategy. And so that's why we probably feel aggrieved that people use the title of general physician."
She does not believe patients are at risk, but believes there needs to be more education around use of the title among specialists and a cultural shift so that the general speciality is more respected, especially as Australia's rates of chronic and complex diseases rise.
"I wouldn't expect that I could go out and call myself a cardiologist. So why then does a cardiologist, for example, think they can call themselves a general physician?" Hancock said.