FDA Staff Endorse Moderna, Pfizer COVID-19 Vaccines for Young Kids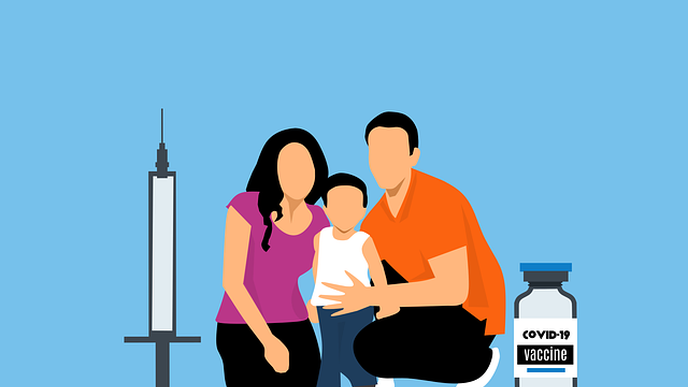 06/14/2022
Photo: Pixabay
As Pfizer and Moderna's COVID-19 vaccine applications in young children move through the FDA's regulatory process, parents may soon be able to line their children up for shots. At an advisory committee this week, independent experts will vote on whether to endorse Moderna's vaccine in a wide range of children and adolescents and Pfizer's in children 6 months through 4 years old.
Ahead of the meeting, the FDA staffers posted their own findings, concluding that the vaccines are generally safe and effective in the respective age groups.
Data on Pfizer's program showed that the three-dose series in children 6 months through 23 months of age was 75.6% effective, the reviewers said. Efficacy for the 2- to 4-years-old age group was 82.4%. The main adverse reactions in the 6-23 months group was tenderness at the injection site, irritability, drowsiness, decreased appetite and fever. Rates of adverse reactions for those recipients were lower than those in the 5- to 11-years-old age group, the FDA staff said.
In the 2- to 4-year-old age group, adverse reactions included pain at the injection site, fatigue, headache and chills. Again, the rates were lower than those in the 5- to 11-years old group.
In response to the FDA's request for additional data on the vaccine's effectiveness against the delta and omicron variants, an analysis found the vaccine elicits a similar level of antibodies against delta and the reference strain, but noticeably lower levels against omicron.
As for Moderna's program, the vaccine is not yet authorized for adolescents, so Moderna is seeking a nod in children 6 months to 17 years old in two separate applications⁠—one for children 6 months to 5 years and another in children 6 years to 17-years-old.
Trials showed that vaccine efficacy for recipients 12- to 17-years-old was 93.3%, which is largely consistent with the efficacy in the adult study. The 6- to 11-years-old group saw an efficacy rate of 76.8%. The Moderna studies were conducted during the omicron surge and efficacy for this variant appeared consistent with efficacy observed among adults during the surge, the FDA staffers said.
Meanwhile, efficacy in the 2- to 5-years-old group was lower at 36.8% using the CDC case definition. Finally in the 6 months through 23 months group, efficacy under the CDC definition was 50.6%.
The most common reaction after receiving a dose was injection site pain, followed by headaches and fatigue. Other adverse reactions matched the placebo dose. Irritability or crying was another frequently reported and persistent reaction.
COVID-19 doesn't show signs of stopping with over 533 million cases and 6.3 million deaths worldwide, according to the CDC. If the FDA authorizes the children's vaccines, shots could start going in arms by June 21, the Biden administration has said.