COVID-19: Assessing Antibody Responses to SARS-CoV-2 Vaccination in Australian First Nations People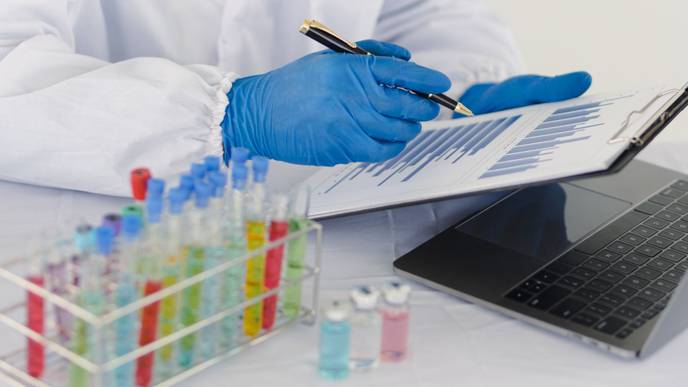 06/02/2023
While COVID-19 vaccination elicits generally robust immunity in Australian First Nations peoples, reduced antibody responses are observed after COVID-19 vaccination in people with comorbidities, or pre-existing chronic conditions, according to a study involving Australian First Nations peoples published in Nature Immunology. The authors argue that these findings are of importance to First Nations peoples, who have disproportionately high rates of chronic comorbidities.
Indigenous populations in Australia, Brazil and the USA had higher COVID-19 cases and case/fatality ratios than non-Indigenous populations. In the USA, Native Americans and Alaskan Natives were three times more likely to be hospitalized, and more than twice as likely to die from COVID-19, than non-Indigenous populations. Aboriginal and Torres Strait Islander peoples, referred to as Australian First Nations peoples, have disproportionately high rates of diabetes, chronic respiratory and renal disease, yet few studies have assessed their responses to COVID-19 vaccination.
Katherine Kedzierska, Jane Davies, Thi H. O. Nguyen and colleagues characterized the antibody response in 58 Australian First Nations peoples and 39 non-Indigenous people before and 6–28 days after the first, second and third dose of the Pfizer-BioNTech vaccine. The authors observed reduced levels of antibodies specific to SARS-CoV-2 in the blood of Australian First Nations peoples, which correlated with age and with the high levels of comorbidities in this population. The authors found a specific pattern of glycosylation (G0) in antibodies before vaccination in Australian First Nations peoples with comorbidities, but not in those without comorbidities. G0 antibodies are considered pro-inflammatory and have previously been associated with lower antibody levels in the blood after influenza vaccination. Notably, the authors found higher G0 antibodies before vaccination and reduced SARS-CoV-2 antibodies after vaccination in a separate group of 69 non-Indigenous people, of which 38 had diabetes or renal disease (or both), which indicates that these findings may generally apply to people with chronic conditions.
The authors highlight that the findings have relevance for all populations with a high burden of chronic conditions. They conclude that their study provides an immunological basis to support earlier and/or additional booster doses of COVID-19 vaccines for Indigenous populations, and for any individuals with chronic conditions.