Could Arketamine Be a Breakthrough Therapy for Depression?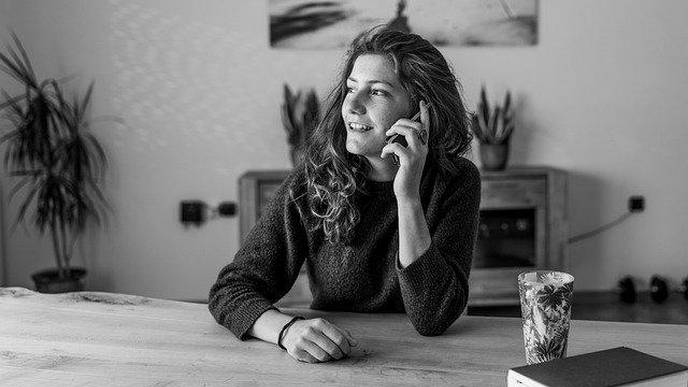 06/04/2020
Ketamine has a fifty-year history in medicine. Discovered in 1962, ketamine is a psychoactive, dissociative drug that has commonly been used as a general anesthetic and sedative. Enantiomers (molecules that are mirror images of one another) of ketamine are esketamine and arketamine, and esketamine has recently received approval from the FDA as a therapy for treatment-resistant depression. Yet, the two molecules have subtle but important differences in how they act on the body.
Both compounds appear to be good potential antidepressants – however, arketamine has received little attention for its efficacy for the treatment of depression, despite showing promise of fewer psychotomimetic side effects than esketamine in animal studies.
Health Europa editor, Stephanie Price, spoke to Dr. Terence Kelly, CEO of Perception Neuroscience (an ATAI Life Sciences portfolio company), which is carrying out clinical trials to explore whether arketamine could offer a promising alternative to classic antidepressants.
The Benefits of Arketamine as Therapy for Depression
According to the World Health Organization, more than 264 million people across the globe suffer from depression, and around 800,000 people each year die due to suicide.
Through ATAI Life Sciences, which is committed to developing innovative treatments that address significant unmet medical needs in the mental health space, Perception has initiated clinical trials in New Zealand with the long-term aim to prove the efficacy of the arketamine enantiomer for treatment-resistant depression.
Dr. Kelly said: "We are hoping that by the time we get through the clinical trials we can prove two things. Firstly, that arketamine is at least as good an antidepressant as esketamine, and by extension ketamine, and secondly, that it has a much gentler side effect profile, or a wider 'therapeutic index', which is the difference between the dose at which you see effects, and the dose at which you start seeing side effects.
"We are currently in a Phase I clinical trial and the goal is to establish the tolerability of the compound and to assess the pharmacokinetics, which is how much stays in the body and for how long. We start with a small dose which will be increased until we start seeing dose-limiting side effects – such as sedation. The trial was put on hold in March due to COVID-19, but we are hoping to be back online with the trial in early June."
Dr. Kelly wants arketamine to work at low doses that do not induce side effects and to move away from the typical and invasive intravenous therapy (IV) drip route of administration.
Arketamine's Comparison to Classic Antidepressants
Dr. Kelly emphasized that the main gap in psychiatric medicine is that the amount of time it takes for classical antidepressants to kick in can sometimes be weeks or months.
He said: "If you have a case where someone is acutely suicidal, time is really important, and we know that the effects of ketamine can take hold quickly. We know from the trial that was run in Brazil that arketamine appears to show a rapidly acting antidepressant effect.
"Administration of arketamine would likely be two to three times a week for a certain amount of time – maybe two weeks or a month – and would be administered in conjunction with, or on top of, classic antidepressants.
"One dosing scenario would be that this is an induction therapy, then once the patient is stable and the classical antidepressants start working they can come off arketamine. It may also be that this is a long-term therapy which is something we are looking into in the trials."
He continued: "What we know from animal 'condition place preference' tests is that arketamine does not have a strong abuse potential in these models, which is a big game-changer for the entire ketamine field, as it makes arketamine the first ketamine derived product that could be used at home and not in a clinicians office."
A Game-Changer for Psychiatric Medicine
Arketamine is not currently approved for use yet anywhere, but Perception hopes that the drug could be a breakthrough therapy for depression and Opioid Use Disorder. If proven to be effective this could have a huge impact on America's opioid epidemic, which saw the death of 46,802 people in 2018.
Dr. Kelly added: "This is the first big step to finding an antidepressant that works within a matter of hours – which could be a gamechanger for psychiatric medicine.
"Some of these types of drugs have been around, in some cases like psilocybin, for thousands of years, and the prejudices that have been associated with them are starting to fall away. At the same time companies and governments are stepping in to evaluate them under the classic rigor of New Medicines Approval. These two things go hand in hand as these molecules have tremendous potential, but some also have tremendous abuse potential. That has to be part of the assessment of these compounds.
"As long as you can balance the medical need against the abuse potential I think that there is clearly a role for psychedelic medicines in the treatment of depression and other psychiatric diseases – this has to be explored and it has to be explored rigorously."