Coronavirus In Children: Study Finds Some Get Seriously Ill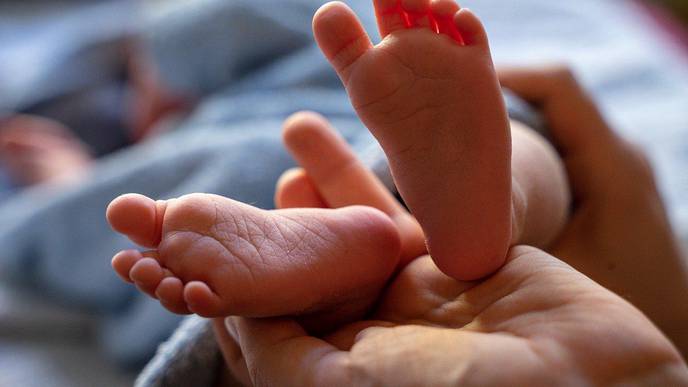 03/23/2020
Photo: Pixaby
Children and young adults are known to have a lower risk of complications related to COVID-19. But a new large study has found that some very young patients could become seriously ill because of the novel coronavirus. 
The study, published in the journal Pediatrics, aims to understand how the virus affects children. Researchers said the findings may help guide policymakers and organizations in managing hospitals, schools and future treatment and vaccine for young patients. 
The team looked into data from 2,143 children under 18 who were affected by COVID-19 in China. Researchers noted only a third of patients were confirmed with laboratory testing and the rest were suspected cases based on symptoms, X-rays, blood tests and possible exposure to other infected people. 
Nearly 50 percent of all patients experienced only mild symptoms, such as fever, cough, congestion, fatigue, nausea or diarrhea. About 39 percent were moderately sick with either pneumonia or lung problems.
However, researchers were surprised when nearly 6 percent of the children appeared with very serious illness due to the coronavirus. The majority of those patients were age 5 or younger, with some younger than 12 months, the New York Times reported Tuesday.
Researchers considered 13 children as "critical" or at high risk of respiratory or organ failure. Other seriously ill patients had "severe" respiratory problems, while one 14-year-old boy died of the infection.
The disease progressed to severe conditions in some of the patients potentially because younger children have rapidly developing respiratory systems and other body functions, according to Shilu Tong, senior study author and a director at Shanghai Children's Medical Center. Preschoolers and babies also have "immune system immaturity" that puts them at higher risk of complications related to COVID-19.
"They haven't been exposed to viruses before and therefore they can't mount an effective immune response," Andrea Cruz, an associate professor of pediatrics at Baylor College of Medicine, said in an interview.
The researchers hope the findings would help future efforts identify how the novel coronavirus causes changes in children. Understanding COVID-19 in the younger population would also help in the development of treatment and a coronavirus vaccine.