CDC Report Shows Concerning Trends in Opioid Use Among Pregnant Women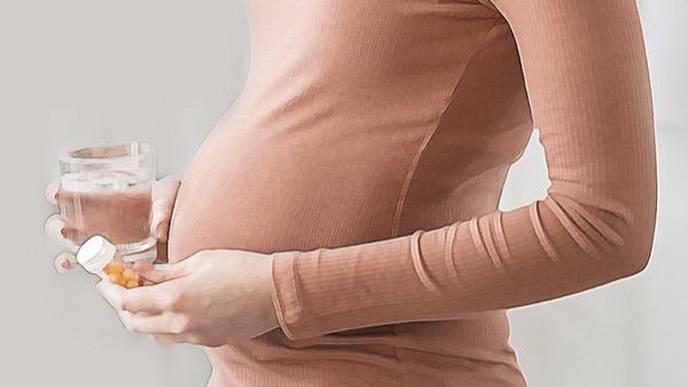 12/11/2020
Given what we now know about the dangers of opioid abuse and the resulting need for caution and diligence when prescribing this class of drugs to any patient, new data on the use of prescription opioid pain relievers during pregnancy are alarming on multiple levels.
The research examined self-reported survey results collected from the CDC's Pregnancy Risk Assessment Monitoring System (PRAMS) from 32 U.S. jurisdictions and non-PRAMS surveys from an additional two jurisdictions over a four- to five-month period in 2019 (MMWR Morb Mortal Wkly Rep 2020;69[28]:897-903).
"We expected [the data] to add to our knowledge on how the opioid crisis has affected pregnant women, particularly in regard to the misuse of prescription opioids and provider counseling," said lead author Jean Ko, Ph.D., an epidemiologist at the CDC.
The study authors found that of the 1,405 women (6.6% of the 20,643 respondents) who reported using opioids during their pregnancy, nearly one-fourth (21.2%) said their opioid use was not under the direction of a health care provider or not intended to relieve pain. Almost one-third (31.9%) reported that they had not received counseling as to how opioid use would affect them or their babies. Regardless of their reasons for use, more than one-fourth (27.1%) said they wanted to cut down or stop using opioids.
"Sometimes opioids are the only medications that are safe to use during pregnancy," said Tricia Wright, MD, a professor in the Department of Obstetrics, Gynecology and Reproductive Sciences at the University of California, San Francisco. Wright wasn't involved in the study but has written extensively about the effects of opioids on expectant mothers and their babies.
No matter the cause of the mother's opioid use, 60% of babies exposed to opioids in utero are born with neonatal withdrawal syndrome, Wright said. "The good news is that with proper treatment, and by keeping the moms and babies together and encouraging breastfeeding and other positive behaviors, only about 20% will need treatment." She added that treatment should center on the mother-child dyad, proper breastfeeding habits, and good interactions with mother and child, while pharmacologic solutions should be used only as a measure of last resort.
As to the lack of proper education and guidance reported by nearly one-third of the survey's responses, Wright said it is not surprising. "Pain management doctors are afraid of pregnant women, and OB-GYNs are bad at screening for substance use disorders," she said. However, it surprised her that minority mothers reported opioid use at higher percentages than their white counterparts: 8.6% (6.9%-10.5%) of Black non-Hispanic, 7.0% of Hispanic (5.8%-8.4%), and 5.9% (5.1%-6.8%) of white women. Of note, a larger percentage of minority women (70.1% of Black non-Hispanic and 72.4% Hispanic women) reported receiving guidance about their opioid use than white women (65.2%).
"Women of color definitely get arrested more often and reported to child welfare more often," Wright said. "But, other research has shown more white people are prescribed opioids and use opioids, so it would be unusual for that to be different during pregnancy."
For her part, Ko cautioned, "Given that the 95% confidence intervals overlap, the prevalence of prescription opioid use is not statistically across race/ethnicity categories. These data are based on self-report and are likely underestimated."
Another interesting statistic reported in this study, and one that may provide an avenue to address and affect positive change, is where women are getting their opioids. Of those who reported obtaining the opioids from a legitimate source, most (55.4%) said they were prescribed opioids by their OB-GYNs, midwives, or prenatal caregivers, while more than one-fourth (26.0%) reported receiving their opioids from an ER visit.
Women without high school diplomas reported receiving counseling at lower rates than their more educated counterparts (59.6% in women with no high school diploma, compared with >68% in those with a high school education or better). Women who don't have Medicaid or private insurance reported receiving counseling about the possible effects of their opioid use at lower rates than those with private insurance (57.1% and 71.6%, respectively).
It may help to implement more rigorous training for ER physicians on how to counsel their patients on the possible effects of opioids, according to the researchers, as well as teach them how to more effectively screen for possible abuse before prescribing opioids to their patients.
"ER docs are busy," said Wright, "and prescribing is one of the easiest ways to address pain. They're so overwhelmed by much more urgent things. It's easy to prescribe a pill and forget about the follow-up." So, it may be helpful to look at the larger system "by putting the onus on the system to educate women who receive a prescription."
Ko agreed: "Health care providers should discuss risks and benefits of opioid therapy for chronic pain; screen all pregnant women for substance use and misuse, including prescription opioids; and provide referral and treatment as indicated."
Wright believes education is a step in the right direction, but these findings point to a larger problem. "I think our health care system is broken. It's a symptom of that," she told Pain Medicine News. After suffering a herniated disk, she pointed out that her treatment included massage and physical therapy, personal trainers, and a slew of integrated wholistic options. It did not include opioids. This type of treatment, however, is not necessarily available to "someone who is working two or three full-time jobs and doesn't have the resources, and their insurance doesn't cover all of these extra things. [Taking opioids is] all they can do to cope."