Case Study Suggests That COVID-19 Reinfection May Be Something Else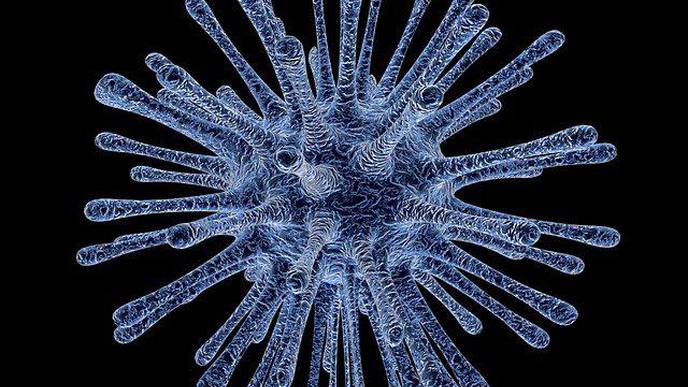 11/17/2020
Every new death from the coronavirus not only reminds us of the gravity of the pandemic but also informs experts of different ways the virus infects people. Moreover, cases reveal how the virus has mutated within the past few months.
One recent case study found in The New England Journal of Medicine describes a 45-year-old male patient who developed severe "antiphospholipid syndrome complicated by diffuse alveolar hemorrhage." Antiphospholipid syndrome is when the immune system is triggered to create antibodies that cause blood clots and severely harm major organs or the legs. Diffuse alveolar hemorrhage is bleeding in the lungs typical of pneumonia.
Reinfection or Viral Mutation?
He tested positive for coronavirus after being admitted for a fever and was initially treated with remdesivir as well as glucocorticoids (steroid hormones) for five days and did not require ventilation. He was quarantined at home for the next two months but was hospitalized thrice as other symptoms of coronavirus appeared.
During his fourth hospitalization on day 72, another swab test confirmed reinfection as his condition worsened. He was treated with remdesivir for ten days and had negative RT-PCR test results.
About a month later, he was hospitalized for cellulitis, a bacterial skin infection, and developed hypoxemia (low blood oxygen) a few days later. He had another RT-PCR swab test two weeks later, resulting in his second reinfection of coronavirus. After another five days of remdesivir treatment, another swab test had negative results.
His condition worsened still and was administered an antibody cocktail called Regeneron. On day 154, the patient died from shock and respiratory failure.
Researchers studied the patient's viral load from respiratory samples and discovered that the highest levels of SARS-CoV-2 were found in the lungs and spleen. Moreover, there was evidence that the virus mutated from when he first tested positive until the patient's death.
The team concluded that most immunocompromised patients can effectively clear coronavirus infection. However, this was one of the cases that an immunocompromised patient had a persistent infection and accelerated mutation of the virus. As a result, the multiple positive swab tests did not mean the patient was reinfected, but the virus lingered in his system and rapidly mutated.
Antibody Response to Coronavirus
In a different study, researchers confirmed that antibodies can target different proteins of coronavirus such as the spike protein. "Another important question," wrote the authors, "is the longevity of the antibody response to the spike [protein].
After analyzing antibody measurements in recovered patients who donated their plasma through the Mount Sinai Health System, the researchers determined that a majority of the volunteers had moderate or high levels of antibodies.
After the initial infection, immunity may wane or decrease. However, the second wave of immune system defenses can be triggered sometime after and result in stable antibody response to coronavirus.
How antibodies respond to the virus and how long it can protect the body from infection are crucial in the ongoing vaccine developments. With only a handful of vaccines in advanced clinical trials around the globe, researchers continue to work on developing lasting immunity against coronavirus.