Can Sleep Quality Affect the Results of in Vitro Fertilization?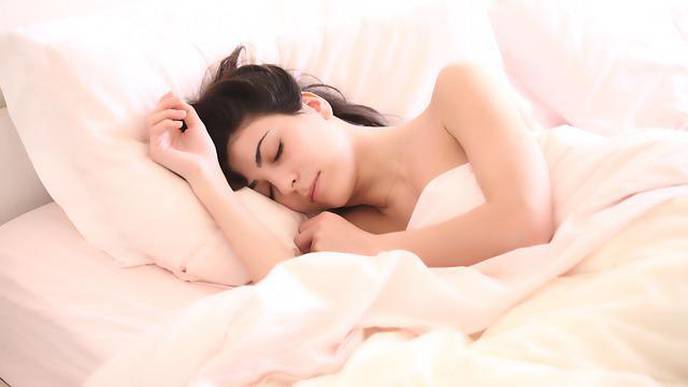 11/18/2022
Photo: Pixabay
Women who experience poor sleep quality may have less success with IVF than women who experience higher quality sleep, according to a study conducted by Marco Reschini, MSc, of the infertility unit at Fondazione IRCCS Ca' Granda Ospedale Maggiore Policlinico, Via M. Fanti, in Milan, Italy.
Between September and December 2019, researchers recruited 263 women who were receiving services from the infertility unit at Fondazione IRCCS Ca' Granda Ospedale Maggiore Policlinico. At the time of oocytes collection, study participants answered questions about sleep and psychological health on 3 surveys—the Pittsburgh Sleep Quality Index (PSQI), the Fertility Problem Inventory (FPI), and the Hospital Anxiety and Depression Scale (HADS). Researchers examined age, job status, and education, in addition to a number of health factors such as body mass index and smoking. They also looked at how long the women had been infertile, previous deliveries, serum FSH (IU/mL), serum Anti-Müllerian Hormone (AMH) (ng/mL), antral follicle count (AFC), and indication for IVF.1 This data was examined with the results of the surveys, which were given in Italian and required the women to be native speakers.
Study participants were excluded if they did not speak fluent Italian, and if they had a neurologic or severe psychiatric disorder such as bipolar disorder, schizophrenia, or major depressive disorder. Women with obstructive sleep apnea syndrome and conditions that may reduce embryo implantation such as endometrial polyps, submucosal fibroids, hydrosalpinx, and uterine formations were also excluded.
Thirty-one percent of women (81) had a successful pregnancy. Researchers noted that, in these successful pregnancies, ovarian reserve was preserved better and the women were younger. There was no difference in FPI and HADS scores.
"Conversely, a statistically significant difference emerged for the PSQI score, the median [interquartile range] in pregnant and non-pregnant women being 4 [3–5] and 5 [3–7], respectively (p = 0.004). The crude and adjusted OR of pregnancy in women with a PSQI > 5 (indicating impaired sleep quality) was 0.46 (95% CI 0.25–0.86, p = 0.02) and 0.50 (95% CI: 0.26–0.94, p = 0.03), respectively," researchers reported. They also said that poor sleep quality was common in women seeking IVF and could affect the procedure.
"Taken together, our findings highlighted that assessing sleep quality in women undergoing IVF is clinically relevant, due to its association not only with outcome of the procedure, but also with women's overall psychological health," researchers concluded. Reschini and colleagues noted that poor sleep quality was also linked to poor psychological health, indicating that treating poor sleep quality could improve these outcomes as well.
Lubna Mohammed, MBBS, lecturer of research at the California Institute of Behavioral Neurosciences and Psychology in Fairfield, California, spoke with Contemporary OB/GYN® as a subject-matter expert. For Mohammed, the most important information for providers to take away from this study is the recommendation to inquire about the quality of sleep of women undergoing the IVF process. Mohammed added that future research should concentrate on studying the impact of sleep improvement on the outcomes of the procedure. "It can also be targeted at studying if poor sleep is related to women having unhealthy lifestyles and how lifestyle changes precisely impact sleep," she said. She noted an important limitation of this study—the absence of a control group, and the fact that sleep quality was measured using self-reported sleep measures. "Other options like sleep tracking devices can also be considered for future research, Mohammed said.